The GoogleCloudReady Facilitator program team has partnered with Arcade to provide a one-true experience to all of our students when learning cloud. We will continue to work with Arcade in the near future to make your experience even better and maybe come up with a new version of the Google Cloud Arcade Facilitator Program 2023 for students who participate in Arcade. So do participate and keep an eye out.
About Google Cloud Arcade Facilitator Program
We're back with new Qwiklabs Arcade program, With Arcade, you will be able to experience & learn new cloud technologies by participating in new games and challenges. For each badge you earn, you will be rewarded with an "Arcade Point" that you can accumulate and redeem for exciting Google Cloud goodies and other prizes at our prize counter.
Join the Qwiklabs Arcade Program and Master Cloud Skills to Win Exciting Prizes and Swag!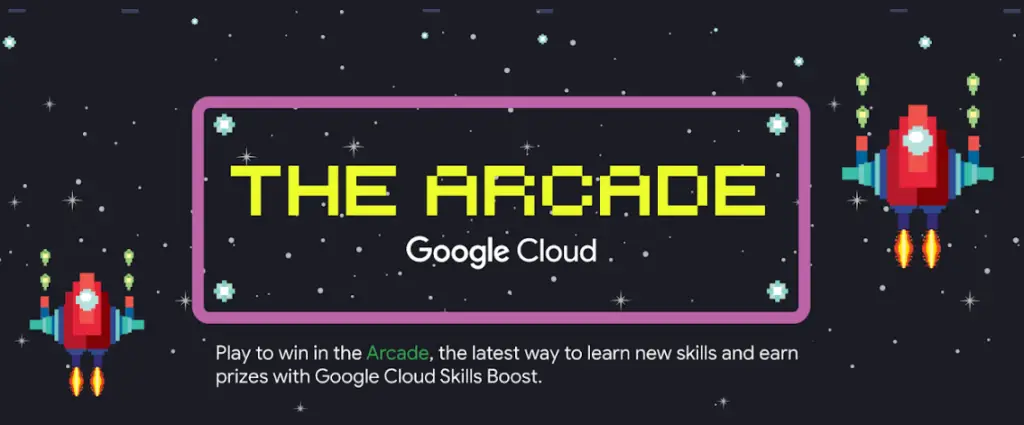 Eligibility
1. This is open to all including working professionals & students
2. What about sending prizes to [your country of residence, whatever that may be]?
Also read: Elearnmarkets Free Certified Course | Technical Analysis Made Course | Apply Now
HOW IT WORKS
| | |
| --- | --- |
| 01 | Subscribe to active Arcade emails for your account including prizes and codes |
| 02 | Join Google Cloud Skills Boost. You don't need a new account if you're already registered. |
| 03 | Play games to learn skills, earn badges and get arcade points. We suggest starting at level 1 if you're new to cloud! |
| 04 | Enroll in Skill Badges to help you complete game tasks and get more Arcade points. |
| 05 | REDEEM points at the prize counter, coming in June. View prizes |
How to Apply?
To Join Google Facilitator Program, Fill this Google Form — https://bit.ly/gcaf-enroll
To Join Arcade Games, Click Here — https://go.qwiklabs.com/arcade