Hello friends! Internshala provides internships from time to time that's why back again with Internshala Part-time Virtual Internships Campaign so stay here until the post is over to know about this campaign.
Also read: IIRS & ISRO Announced 2 New Certification Courses | Govt Certified Courses | Apply Now | Limited Seats
Internshala Part-time Virtual Internships Campaign includes 6000+ internships related to marketing, content writing, and many more with a guarantee of getting a stipend up to ₹1 lac.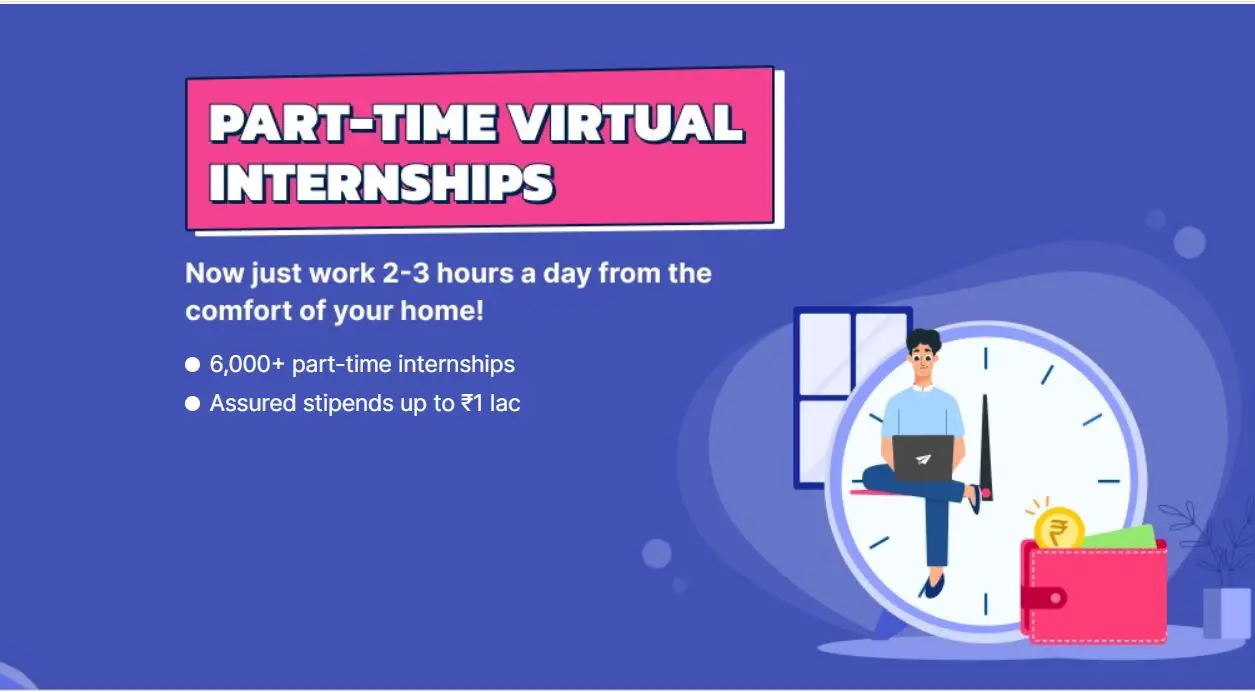 Benefits of this campaign
You have a chance to choose internships according to your needs from the available 6000+ work-from-home internships.
Selected interns receive a guaranteed stipend of up to ₹1 lac.
Early entry contest– Get access to all internships one day early, and get in line first with a chance of winning a cash prize of up to ₹10,000.
Dates To Be Remember
9th – 13th September:- Take part in the Early Entry Contest for winning a rewards
14th – 16th September: -Start applying to the part-time virtual internships
Also read: Tata Imagination Challenge 2022| Quiz Challenge | Apply Now
Selection Procedure
Students will first be screened based on the quality of their applications, and the employers will then interview the shortlisted individuals before making the final decision.
Eligibility Criteria
Anyone who is passionate to do part-time virtual internships can apply for it.
Also read: TCS ion Launched Free Career Counselling Certification Course | Get Job at TCS After Course Completion
Internship Fee Details
There is never a fee to use Internshala to apply for internships.
How to apply?
To apply for the Internshala Part-time Virtual Internships Campaign CLICK HERE
Also read: {Free} Govt of India Certified Training Certificate| Cyber Hygiene Practices Course