Hello everyone! In recent days, if you have tried out of looking for the best ambassador program then we have one program, the OnePlus Student Ambassador Program, so stay with us to know more about this program until the end of the post.
Also read: Free Tablets For Students | Chance to get Job After Rupay Designathon 2022
About OnePlus
OnePlus Technology Co., Ltd., doing business as OnePlus, is a Chinese consumer electronics manufacturer headquartered in Shenzhen, Guangdong. It is wholly owned by Oppo, which is, in turn, a subsidiary of BBK Electronics along with Vivo, Realme, and iQOO which is founded in 2013. OnePlus phones are known for their solid battery life and fast charging support, which is why so many users prefer them.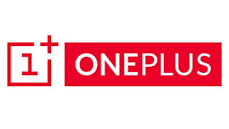 About OnePlus Student Ambassador Program
The curriculum supports and develops the abilities necessary to advance your career. Select students from around India are being encouraged, developed, and groomed to become OnePlus community specialists, brand evangelists, and authorities in their respective colleges.
Why do you want to join this program?
Passionate about using cutting-edge technology to make a difference
ecstatic to join one of the most prestigious fraternities
Obsessed with that OnePlus life
Also read: Free TCS MasterCraft DataPlus Certification Course| Apply Now
Eligibility Criteria
Anybody who satisfies the following specifications:
The age requirement is 18 years old.
Strong English communication abilities, both in writing and speaking
Students pursuing graduate and postgraduate degrees in India at the moment
Roles & Responsibilities
1. Content Creators
Develop something that relates to the student community
To spot and implement novel trends, comprehend and research social media.
Participate in collaborative creative projects for brand advertising.
2. Campus-Preneurs
Develop and carry out network-wide, hyper-local campus marketing initiatives.
Think creatively and innovatively to develop special experiences for the OnePlus Student Community.
Find and encourage OnePlus long-term student relationships
Also read: FutureSkills Prime & Google's Initiative| Google Cloud Computing Fundamentals with Kubernetes| Get Google & Govt of India Verified Certificate|
3.Tech Innovators
Bring forward ideas for new innovations that will advance consumer technology.
represent the student technology community's opinion
Start a search into student groups' tech talent.
Benefits of OnePlus Student Ambassador Program
Campus Marketing Experience:- Deploy marketing programs and aid in the step-by-step process of planning, implementing, and managing
Be a part of the exclusive OnePlus team:- Discover where the fun begins with first-hand access to the internal workings of the core OnePlus team.
Exciting Rewards, Benefits & Perks:- Receive a monthly stipend, a OnePlus device, and exclusive OnePlus products for members.
All-Round Learning Experience: Learn from the experts in the business about real-time and practical experience in the areas of social media marketing, branding, and technology.
The program's current phase will last for nine months.
How to apply?
To view the official notification of OnePlus Student Ambassador Program CLICK HERE
To apply in OnePlus Student Ambassador Program CLICK HERE
Also read: Google Cloud Mini Courses| Get Google Cloud certifications Free Exam Voucher| Apply Now