We all know GDSC aka Google's Student Development Program brings exciting opportunities for students to engage with communities. Well, this time they have something new for students. GDSC Wonder of Wonders (WOW) Program is out now where you participate in a treasure hunt, learn the latest technologies with others.
If you are a student who is looking to learn coding or even a beginner then this is the best opportunity for you. To know more stay hooked on this post for more information.
Also Read: Meta BluePrint Free Certification Courses | Get Certified from Facebook
About GDSC Wonder of Wonders (WOW) Program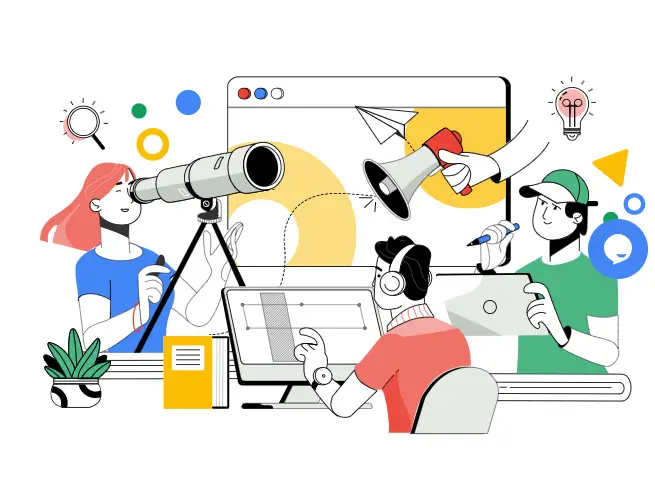 GDSC (Wonder Of Wonders), aka GDSC WOW, is a 3-day long virtual event consisting of 3 days of Speaker Sessions / Live Coding / Open Source Projects webinars. They are also covering various topics of the latest technologies and a Treasure Hunt game throughout the three days. "Treasure to WOW". To developers and tech enthusiasts, this is much more than a few workshops, it is a place where imagination meets the technology of tomorrow.
GDSC WOW is a collaborative event of 200+ GDSCs from India. These have joined hands to bring together students, developers, and communities under the same roof. This event will act as a platform to attain knowledge and work on projects with experts in real-time. It will help beginners take a step towards their technical careers.
Also Read: Internshala Student Partner 28: Apply by 18th Mar 2022
Treasure Hunt Game
A Treasure Hunt game is going to take place throughout the three-day event. Students need to attend the entire event properly to find clues and crack the answer. At the end of each day, students will have to submit their guessed answers and the top 10 winners will receive Schwags.
Also Read: UpGrad Data Science Courses Free with Certificate in 15+ Courses
Program Schedule
Day 1
Let's fly through flutter – Nikita Gandi
Let your Clouds Thunder – Pritam Sahoo
Aesthetic User Interfaces – Charu Choudha
Cab to web – Anuradha Kumari
Check out the relation between humans and machines – Usha Rengaraju
Day 2
Future of Flutter – Deven Joshi
What's above the Clouds – Sathish VJ
Future of Interface designing – Ansh Mehra
Sticking out through the web – Vrijraj Singh
Entering the world of AI – Bhavesh Bhatt
Day 3
Let's Utter Some Flutter – Pawan Kumar
Let's build the Cloud – Dharmesh Vaya
User and Experience the Interface – Punit Chawla
Let's Work with Webpages – Kartik Derasari
How to Start Your Career? – Jaideep Prasad
Also Read: IIT Delhi Campus Ambassador program at TRYST | Get Exclusive Swags and Vouchers
Benefits and Perks in GDSC Wonder of Wonders (WOW) Program
You can win exciting prizes and swags if you perform well in the treasure hunt game. Along with this some lucky users will also receive exclusive goodies from GDSC.
Also Read: IIT Delhi Campus Ambassador program at TRYST | Get Exclusive Swags and Vouchers
Will Participation Certificates be provided?
Yes, you will receive a certificate of participation when you attend all the 3 days' sessions.
Also Read: Edureka AWS Course For Beginners | Free Certificate | Learn AWS for Free
How to Apply for the GDSC Wonder of Wonders (WOW) Program?
To Register, Yourself CLICK HERE.
Also Read: AWS re/Start program : Free Cloud Computing Dual Certification Courses Partnership with Tech Mahindra