Hello everyone! A great opportunity for all coders to win big rewards by showcasing their talent as Agoda has launched a Coding Competition whose name is Codegoda 2022 so stay connected till the end of the post to know details about this competition.
Also read: Elearnmarkets Free Certified Course Govt Financial Schemes | Apply Now
About Agoda
Agoda.com or just Agoda is a Singaporean online travel agency for hotels, vacation rentals, flights, and airport transfers. It is owned by Agoda Company Pte. Ltd., headquartered in Singapore, and it is currently a subsidiary of Booking Holdings.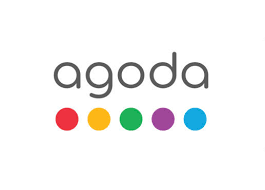 About Codegoda 2022
Codegoda is one of the biggest online programming competitions in the region that has been joined by over 14,000 coders from 83 countries. It's a single-round competition where programmers log in to tackle fun challenges and take home prizes worth a total of 10,000 USD and a fast-tracked opportunity to join Agoda's world-class tech team in Gurugram or Bangkok (relocation provided for eligible candidates).
Eligibility:
Coders of all levels and nationalities are welcome to participate in Codegoda.
Stages in Codegoda 2022
The Competition (Coding Round):
All participants will solve 6 algorithmic problems within 3 hours
The most accurate solutions submitted in the fastest time will result in the most points
The competition window will be open for 6 hours and have to be completed in one go
The competition window will begin from 1:30 PM IT, 6th August 2022 or 12:00 PM IST, 6th August 2022
Go Beyond with Agoda (Interview Round): Shortlisted candidates will be reached out by Agoda to enter interview rounds for a chance to join Agoda, one of the world's fastest-growing online travel platforms.
Benefits of this competition
Winner: 3,500 USD cash prize
2nd Place: 2,000 USD cash prize
3rd Place: 1,000 cash prize
4th to 10th Place: 250 USD cash prize each
Top Female Coder: Additional 500 USD cash prize
Top 100: Exclusive Codegoda 2022 t-shirt
A fast-tracked opportunity to join Agoda's Tech team in Gurugram or Bangkok (relocation provided)*
Participation certificate
How to apply?
To apply for the Codegoda 2022 CLICK HERE
To view the official notification for the Codegoda 2022 CLICK HERE
Also read: Coursera & Standford University Free Machine Learning Specialization Course