Hey there, fellow students! As we strive to balance our academic pursuits with a touch of style and comfort, it's no secret that sporting the latest trends is a popular choice and if you are a student and buy Nike products Score Big Savings With Nike Student Offer & Discount Nike Give Yes, we offer a 10% discount to eligible high school,* college, and university students. When it comes to athletic apparel, Nike stands tall as a leading brand. But here's the burning question on many students' minds: Does Nike offer a student discount? Let's delve into this topic and find out how you can grab some fantastic deals while rocking the iconic swoosh.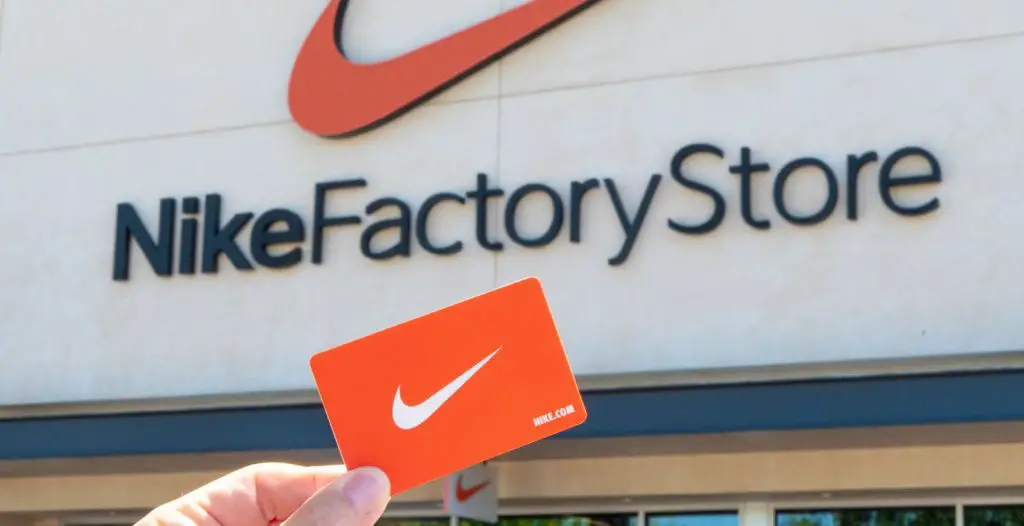 Also, Read: ISRO Launched Free Online Course Machine Learning | 5-Days Free Certification Course
Table of Contents
About the Nike
Nike, Inc. is an American multinational corporation engaged in the design, development, manufacture, marketing and worldwide sale of footwear, apparel, equipment, accessories, and services. The company's headquarters are located near Beaverton, Oregon in the Greater Portland area. It is the world's largest supplier of athletic footwear and apparel, as well as a major manufacturer of athletic equipment with sales of over $46 billion in fiscal 2022.
The Power of the Swoosh
Nike has become a household name, known for its innovative designs, quality products, and partnerships with some of the world's top athletes. From running shoes to workout gear, they have a wide range of products to suit different sports and activities. It's no wonder that students, who are often on the move and engaged in various athletic pursuits, are drawn to the Nike brand.
Also, Read: 3 Free Alternatives to Microsoft Excel Save Money and Boost Productivity
So, Does a Nike Student Offer & Discount?
The short answer is yes! Nike does offer a student discount, and it's a fantastic opportunity for students to snag their favorite Nike items at a more affordable price. The company understands the importance of supporting students during their academic journey, and this discount is a testament to that commitment.
How Does Nike Student Offer & Discount?
To avail of the student discount, Nike has partnered with a third-party verification service called SheerID. This service ensures that only eligible students can take advantage of the discount. So, how do you go about it? Here's a step-by-step guide:
Verify Your Student Status
Also, Read: Top 5 Ways to Earn Money Through Cloud Computing
Visit the Nike website or app and find the "Student Discount" link. Clicking on it will take you to the verification page, where you'll be prompted to provide some information to verify your student status.
Complete the Verification Process
You may be asked to provide details such as your name, date of birth, email address, and the name of your educational institution. In some cases, you may need to upload a document or provide an email address issued by your school to prove your student status.
Enjoy the Benefits
Once your student status is successfully verified, Nike will provide you with a unique promo code or discount link that can be used for online purchases. Simply apply the code or follow the provided link during the checkout process to enjoy the discounted prices.
Also, Read: Reliance Jio Jobs 2023| Especially for 12th Pass Students | Work-From-Home-Jobs | Apply Now
Important Considerations
The student discount is typically applicable only to full-priced items and cannot be combined with other promotions or discounts.
The discount percentage may vary, so it's always a good idea to check the terms and conditions on the Nike website for the most up-to-date information.
Why Take Advantage of the Nike Student Offer?
Now that we know Nike offers a student discount, let's explore why it's a great opportunity to grab those coveted Nike products:
Affordability: As students, we understand the value of every dollar. The student discount allows you to save some cash while still enjoying the quality and style that Nike offers.
Boosting Motivation: Wearing stylish and functional athletic gear can be a great source of motivation for staying active and pursuing fitness goals. With the discount, you can upgrade your sportswear collection and feel motivated to conquer new challenges.
Wide Selection: Nike offers an extensive range of products, ensuring there's something for everyone. Whether you're into running, basketball, or yoga, you'll find the perfect gear to suit your needs and preferences.
Also, Read: Pros and Cons of Google Bard
Quality and Durability: Nike is known for its commitment to quality craftsmanship. By purchasing Nike products at a discounted price, you're investing in durable and reliable athletic gear that will last you throughout your academic journey.
Conclusion:
For students seeking fashionable and functional sportswear, the Nike student discount is a golden ticket to save money while staying on
How To Get Nike Student Offer & Discount?
If you are a College student and Get Nike Offers a Student Discount
Official Website Link Click Here