Hello friends! If you have a dream of becoming an engineer but are not able to become one due to the cumbersome fees of engineering colleges then we have good news for you as Wipro Sim Program is launched to provide Free B.Tech Degree so stay with us until the end of the post to know more about this program.
Also read: IIT Kanpur Surge Internship Program 2023| Get a Stipend of up to Rs.12500| Apply by 15 Feb
Info about Wipro
An Indian multinational corporation called Wipro Limited offers business process, consulting, and information technology services. Since July 2020, Thierry Delaporte has been the CEO and managing director of Wipro. Mohamed Premji founded the business on December 29, 1945, in Amalner, India, as Western India Vegetable Products Limited, later known as Wipro. It was originally established as a producer of refined and vegetable oils using the trade names Kisan, Sunflower, and Camel.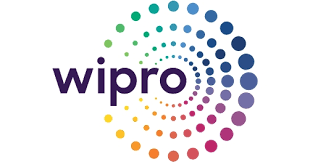 About Wipro Sim Program
Through this program, diploma holders have the chance to earn a B. Tech. in Information Systems from a university that has been given "Institute of Eminence" (IoE) status by the Government of India while continuing to work full-time for Wipro. Wipro will sponsor the B. Tech degree.
This program enables Wipro to prepare some of the best diploma holders to face the challenges of the dynamic information technology world by providing students with the appropriate training in platform skills and behavioral skills.
Also read: IIT Bombay Internship 2023 | Any Degree & Any College Student | 5 Domain Specific Internship
Eligibility Criteria
Only those candidates can be eligible who:-
has 50% or above in the 10th or 12th standard
are either diploma pass out from 2021 & 2022 or completed their diploma by 2023 with 60%
has completed or pursuing their diploma in Computer Science / Information Technology / Electronics / Telecommunication / Computer Engineering / Electronics and Communication / Computer Technology / Computer Science and Technology / Electrical and Electronics Engineering
Other Important Criteria
If there is a gap in education, it can be no more than three years before the start of the diploma program.
There cannot be any gaps in a diploma. Within three years of the start of the diploma, the diploma must be finished.
There can only be full-time Diploma courses. No correspondence, distance learning, or part-time classes are offered in the diploma program.
Core Mathematics must have been studied as one of your diploma subjects.
Business math and applied math will not be taken into consideration for the diploma's core mathematics.
In the 10th and 12th grades, open schooling or distance learning are both permitted.
One backlog at most until the assessment process is permitted. Candidates must complete the sixth semester and all outstanding coursework.
Should be an Indian citizen, or, if they have a passport from another country, they should have a PIO or OCI card.
Citizens of Bhutan and Nepal must submit their citizenship certificates.
Candidates who took part in any Wipro selection process in the previous three months are ineligible.
The candidate must be at least 18 years old when they are onboarded.
How to apply?
To apply to Wipro Sim Program CLICK HERE
To view, the official notification of the Wipro Sim Program CLICK HERE
Also read: Free TCS Certification Course | Resume Writing and Cover Letter Course| Apply Now