Hello everyone! There is fabulous news if you want to become Microsoft certified professional but could not become one due to high fees as Microsoft Learn Cloud Skills Challenge is launched which gives you the opportunity to become Microsoft certified without paying any fees. For more details about this challenge, stay with us till the end of the post.
Also read: Free Online Certification Course by IIM | Learn Pre MBA Statistics
About Microsoft Learn Cloud Skills Challenge
Choose one of the Eight challenges that are available if it suits you which is present in the newly launched Microsoft Learn Cloud Skills Challenge for all enthusiastic learners who want to call themselves a Microsoft Certified Professional.
Challenges list in Microsoft Learn Cloud Skills Challenge

Microsoft Build: .NET Challenge
Build apps for web, mobile, desktop, and more using .NET and C#. Go to challenge
Microsoft Build: Azure AI Challenge
Power your apps with large-scale AI models. Learn and develop generative AI models with deep understandings of language and code using the newest technology for a variety of use cases. Go to challenge
Microsoft Build: Cloud Development Challenge
Design identity, governance, and monitoring solutions; design data storage solutions; design business continuity solutions; and design infrastructure solutions. Go to challenge
Microsoft Build: Microsoft 365 Developer Challenge
Microsoft 365 is an extensible platform enabling developers to create custom apps and extend applications. Learn how to develop Microsoft Teams apps extend Teams using the Teams Toolkit, and develop apps with the Microsoft Graph Toolkit. Go to challenge
Microsoft Build: Azure Cosmos DB Developer Challenge
Develop cloud native applications with a fully managed NoSQL database; build, scale, and optimize modern applications on Azure with Azure Cosmos DB. Go to challenge
Microsoft Build: Developer Tools Challenge
Learn, develop, and master essential Git and GitHub skills and join millions of developers and companies worldwide to build, ship, and maintain software on GitHub. Go to challenge
Microsoft Build: DevOps Challenge
Design and implement strategies for collaboration, code, infrastructure, source control, security, compliance, continuous integration, testing, delivery, monitoring, and feedback. Go to challenge
Microsoft Build: Power Platform Developer Challenge
Learn how to build Power Apps, Automate Flows and extend the platform to complete business requirements and solve complex business problems.
Eligibility Criteria
It is open for everyone who wants to learn cloud skills whether you are a related technical background or not it doesn't matter.
You must be older than 14 years of age to participate in the Microsoft Learn Skills Challenge. If Microsoft determines that you are not of the minimum age, you will not be entitled to a free Microsoft Certification exam and Microsoft reserves the right to legal action against you.
Also read: Coursera Free Certification Course For Students | Marketing Analytics Professional Certificate for FREE| Apply Now
Dates To Be Remember
The Microsoft Learn Cloud Skills Challenge starts May 23, 2023 at 4:00 PM (16:00) UTC and ends on June 20, 2023 at 4:00 PM (16:00) UTC.
Benefits
Chance to learn cloud skills from a content design by Microsoft.
You are eligible to give Microsoft Certification Exam for free if you have completed any one of the eight challenges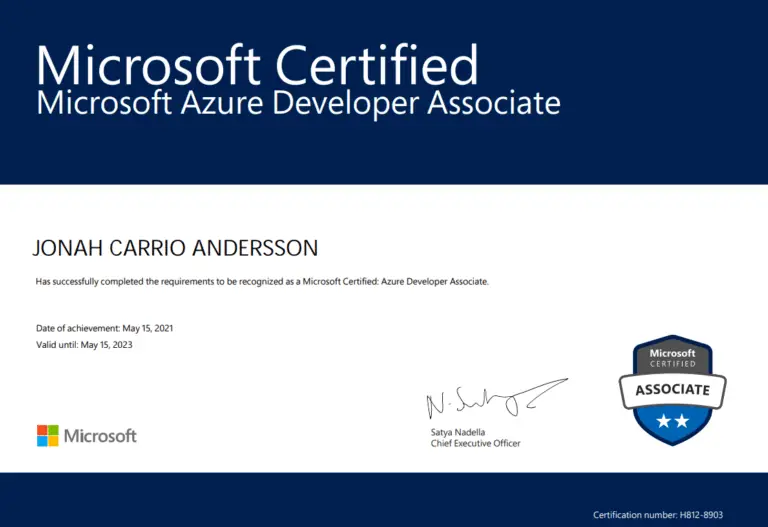 How to apply?
To view the official notification as well as for applying in Microsoft Learn Cloud Skills Challenge CLICK HERE
Also read: Free Online Certification Course by IIM | Learn Leadership Skills