Hello everyone! If you are tired of searching for the best course related to business then we have good news for you as Google Carrer Certification Course of Business Intelligence is launched so stay with us till the end of the post to know in detail about this course.
Also read: SBI Asha Scholarship Program 2023 | Especially for Undergraduate/MBA/PGDM/Ph.D. Students| Apply by 30 April
About this Google Career Certification Course
With the help of this certificate, you can advance your career by building on your knowledge and experience in data analytics. It is intended for holders of the Google Data Analytics Certificate or those with comparable experience in data analytics. Using BigQuery, SQL, and Tableau, practical, hands-on projects will help you to increase your understanding.
You'll become eligible for occupations such as business intelligence analyst, engineer, developer, and more after completing three courses. The certificate program can be finished in less than two months if only 10 hours per week are dedicated. After finishing, you can submit job applications to Google and more than 150 American companies, including Deloitte, Target, and Verizon.
Also read: Elearnmarkets Free Certified Course | Technical Analysis Made Course | Apply Now
Available 3-course series
Foundations of Business Intelligence
The Path to Insights: Data Models and Pipelines
Decisions, Decisions: Dashboards and Reports
What you'll learn
Explore the roles of business intelligence (BI) professionals within an organization
Practice data modeling and extract, transform, load (ETL) processes that meet organizational goals
Design data visualizations that answer business questions
Create dashboards that effectively communicate data insights to stakeholders
Also read: AWS Academy Sponsored Internship| Cloud Technology Virtual Internship Program | Free AICTE and EduSkills Certification
Skills you'll gain
Data Modeling
Business Analysis
Bigquery
Sheets
Data Analysis
Extraction, Transformation, And Loading (ETL)
Business Process
Tableau Software
Data Visualization (DataViz)
Business Intelligence
SQL
Dashboarding and Reporting
Sample Certificate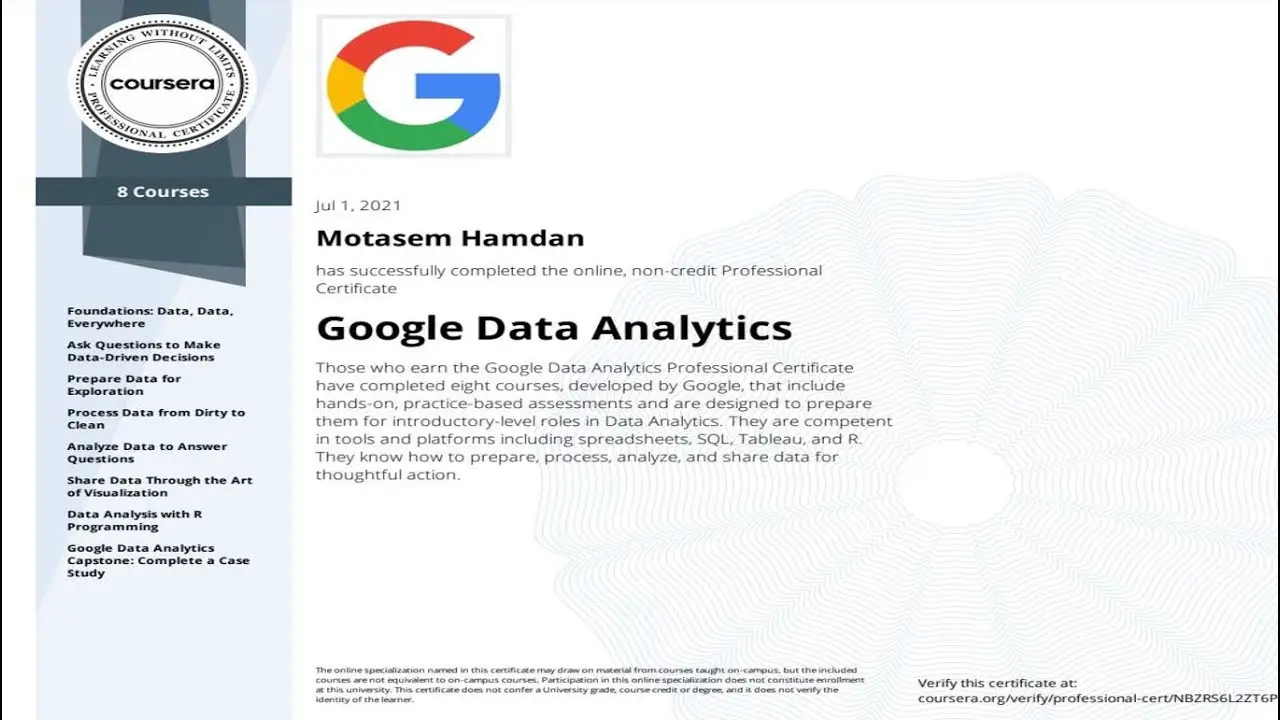 How to apply?
Click on the below button for applying to the Google Career Certification Course of Business Intelligence
Click on the below button for getting the course for free through financial aid
Also read: Infosys Springboard Young Professional Certification Series| 6 Free Certification Courses Series| Apply Now