Hello, folks! Cisco Network Academy is back again to provide an opportunity to win a special prize by enrolling in their recently launched course Python Essential 1 as well as in the #AnyoneCanCode event on July 14-15 so stay connected to know more about this initiative of cisco till the end of the post.
Also read: Coursera & Standford University Free Machine Learning Specialization Course
About Cisco Network Academy
Cisco Networking Academy is a global platform which can be used to inspire students and instructors to make their future brighter & puts theory and hands-on-experience into practice.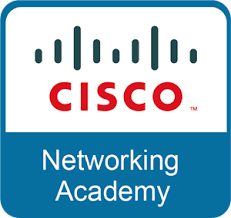 About AnyCode Event
Session 1:July 14-8:30 PM
Session 2:July 15-9:30 AM
Topics covered in Python Essentials 1 Course
Introduction to Python and Computer Programming
Data Types, Variables, and Basic I/O Operations
Control Flow, Booleans, Lists, Logical and Bitwise Operations
Data Collections, Functions, and Exception Handling
READ MORE: Internshala Free Courses for Skill Development | Earn Rs.3k | World Youth Skills Day 2022
Benefits of this event and course
The first three people over the age of 18 to complete the Python Essentials 1 course will win a set of Beat headphones.
first 200 completers will get discount vouchers for the PCEP certification.
100% discount for first 100 completers
50% discount to next 50 completers
25% discount for next 50 completers
How to apply?
To apply for the #AnyoneCode Event CLICK HERE
To apply for the Python Essential 1 course CLICK HERE
Also read: Elearnmarkets Free Certified Course Govt Financial Schemes | Apply Now