Hello everyone! If you are thinking of doing GC Certification but are not able to do it because of its high charges then we have good news for you as Google Cloud Certification Program 2023 is launched to provide exam vouchers that help you to give exams free of cost so stay with us to know in detail about this initiative until the end of the post.
Also read: Google Free Career Certification Course |Advanced Data Analytics| Enroll Now
About Google Cloud Certification Program 2023
GC certifications guarantee that individuals have the most current skills to have the biggest impact. You will have unique access to technical mentoring, peer review sessions for exams, free access to all learning resources, and certification vouchers through this program.
5 Available Free Google Courses
Also read: Google Conference Scholarships For Indian College Students in 2023
1. Associate Cloud Engineer
About-An Associate Cloud Engineer maintains enterprise solutions, deploys apps, and keeps an eye on operations. They maintain one or more deployed solutions that make use of Google-managed or self-managed services on Google Cloud by using the Google Cloud Console and the command-line interface.
Learning Journey-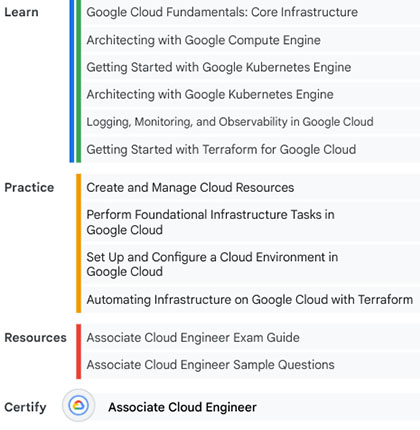 2. Professional Cloud Architect
About- Utilising Google Cloud technology is made possible for enterprises by a professional cloud architect. This person can design, create, and manage solid, secure, scalable, highly available, and dynamic solutions to support corporate objectives if they have a full understanding of cloud architecture and the Google Cloud Platform.
3. Professional Data Engineer
About- A professional data engineer gathers, transforms, and visualizes data to enable data-driven decision-making. The security, stability, fault-tolerance, scalability, fidelity, and efficiency of such systems are all priorities for data engineers as they design, construct, and maintain data processing systems. The data engineer also performs statistical modeling to assist with decision-making, designs machine learning models to automate and streamline crucial business processes, and analyses data to obtain insight into business outcomes.
Also read: Elearnmarkets Free Certified Course | Technical Analysis Made Course | Apply Now
4. Professional Cloud Security Engineer
About- Organisations may design and implement safe workloads and infrastructure on Google Cloud with the help of a professional cloud security engineer. This person plans, builds, and manages a secure infrastructure by utilizing Google security technologies through an awareness of security best practices and industry security needs. The Cloud Security Engineer should be knowledgeable about all facets of cloud security, including identity and access management, organizational structure and policy definition, configuring network security defenses, using Google technologies to provide data protection, collecting and analyzing Google Cloud logs, managing incident responses, and demonstrating an understanding of the application of dynamic regulatory considerations.
5. Professional Cloud Database Engineer
About- Google Cloud databases are used by apps to store and retrieve data, and a professional cloud database engineer plans, constructs, manages, and troubleshoots these databases. A professional cloud database engineer should feel at ease converting business and technical needs into scalable and affordable database solutions. A database expert having two years of Google Cloud experience and five years of total database and IT experience is known as an expert Cloud Database Engineer.
Benefits of Google Certification
A great opportunity to learn skills from Google experts
Candidates can become certified Google Cloud professionals for free of cost
Sample Google Certificate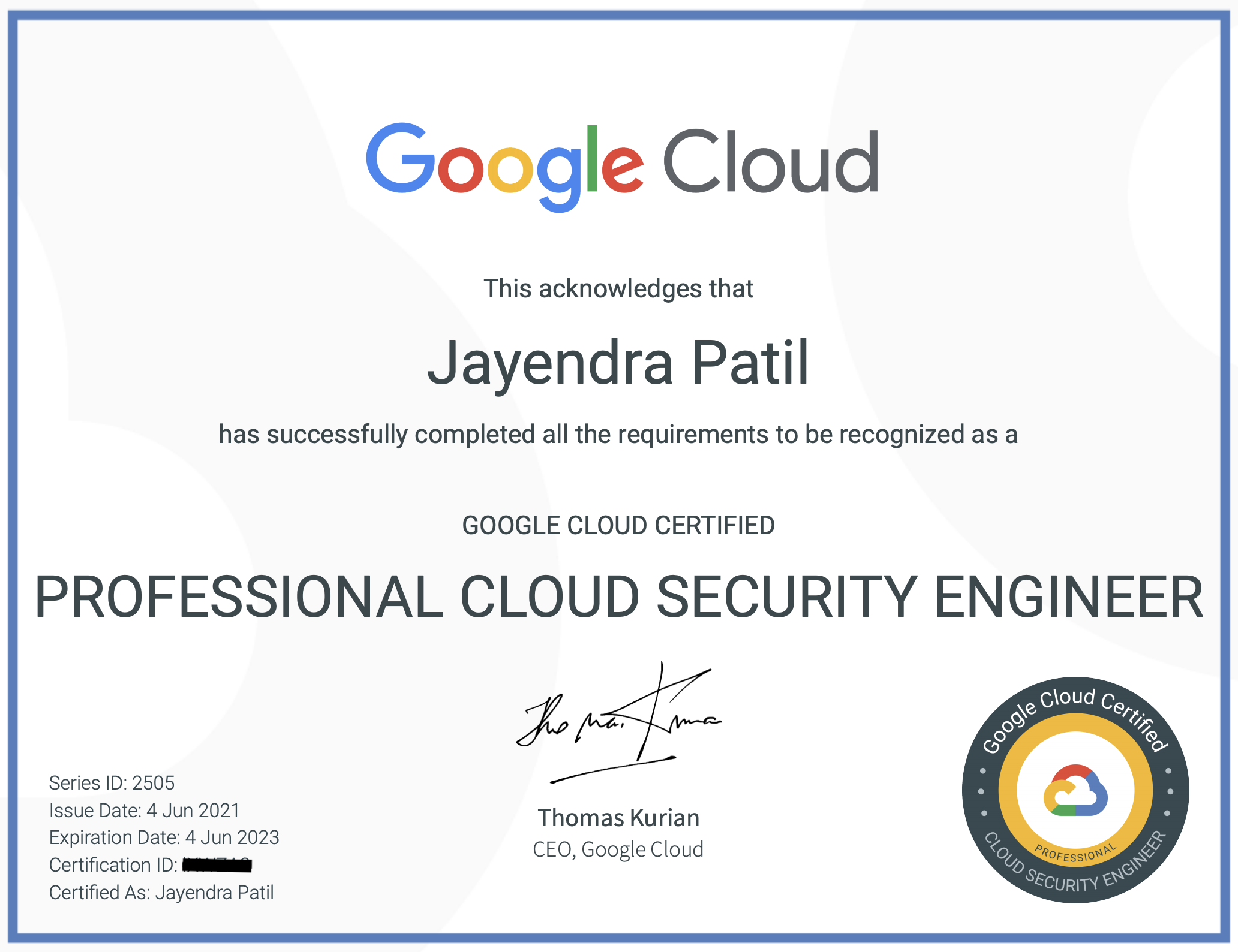 Also read: Google Free Career Certification Course | Business Intelligence Professional Certification| Enroll Now
How to apply?
Click on the below button for applying for the Free Google Cloud Certification Program
Also read: SBI Asha Scholarship Program 2023 | Especially for Undergraduate/MBA/PGDM/Ph.D. Students| Apply by 30 April