Hey Students! In the last few days, Google is bringing some amazing programs in order to upskill in 2022. So today we are back again with yet another program called Google Coding Competitions for the year 2022 has been announced where you can learn different programming languages like Python, Java, C, C++, Javascript, etc. These types of programs are launched by Google every year in form of 3 Levels where you have competed with other players in order to win prizes.
To know more about this read the entire post down below.
Also Read: Ninja Entrepreneur Programme from Coding Ninjas | Good Part-Time Earning for Students
About Google Coding Competitions 2022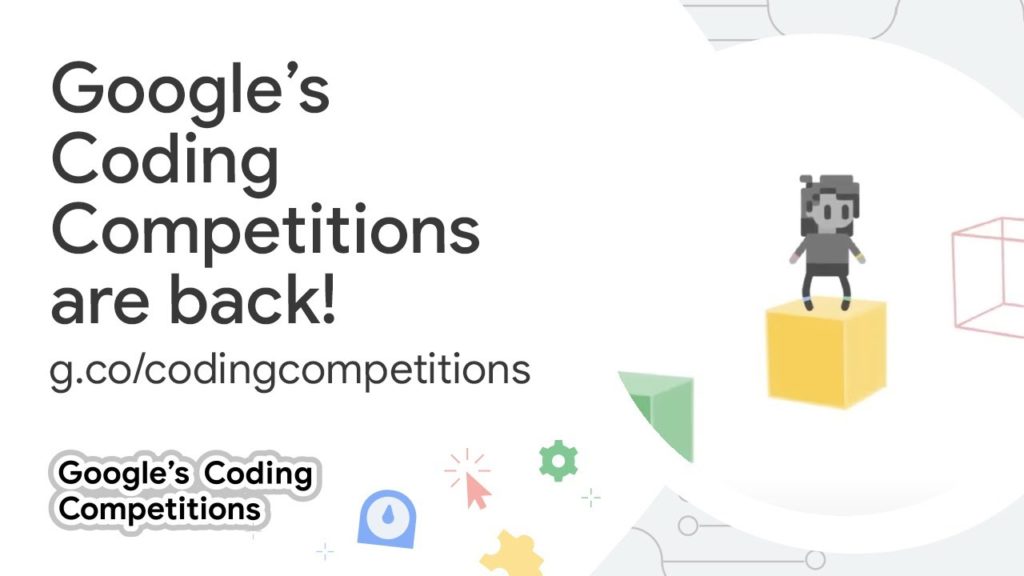 Google Coding Competition 2022 is where you learn programming languages even if you are new to coding and want to develop your skills, a seasoned programmer looking for your next challenge. It offers 3 competitions – Kick Start, Hash Code, and Code Jam.
Kick Start: Hone your coding skills with algorithmic puzzles meant for students and those new to coding competitions. Participate in one round or join them all. What are you waiting for?
Code Jam: Put your skills to the test as you work your way through multiple rounds of algorithmic puzzles for the title of Code Jam Champ and $15,000 USD. Do you have what it takes?
Hash Code: A team programming competition – you pick your team and programming language to solve an engineering problem. Are you up for the challenge?
Also Read: Infosys HackWithInfy Coding Competition 2022 | Get Free Swags and Cash Prizes up to Rs. 3,50,000
Eligibility Criteria
Anyone from any background whether it's Science, Commerce, Arts can participate in this competition. The only requirement is a willingness to learn
Also Read: Amazon Wow Internship in 2022 – Software Development Engineer Intern: Apply Now
Important Dates
Hash Code: Registration started.
Kick Start: Registration Date 1, Feb 2022.
Code Jam: Registration Date 1, Mar 2022.
Also Read: Want 7-Days Online Internship? Check Internshala Internship Resolution 2022
What's involved in all these?
Hash Code:
Hash Code is a team programming competition, organized by Google, for students and professionals around the world. You pick your team and programming language and we pick an engineering problem for you to solve. This year's contest kicks off with a Qualification Round, where your team can compete virtually from wherever you'd like, alongside your virtual Hub. Top teams will then be invited to compete from our virtual World Finals.
Kick Start:
Kick Start is a global online coding competition, consisting of three-hour rounds of a variety of algorithmic challenges designed by Google engineers. Participants can compete in one or all online rounds held throughout the year, and will have the opportunity to develop and grow their programming abilities while getting a glimpse into the technical skills needed for a career at Google (top participants may be invited to interview at Google).
Code Jam:
Code Jam is Google's longest-running global coding competition, where programmers of all levels put their skills to the test. Competitors work their way through a series of online algorithmic puzzles to earn a spot at the World Finals, all for a chance to win the championship title and $15,000 USD.
Also Read: ISRO Free Online Course on Geoprocessing using Python Certificate: Apply by 17-28 Jan 2022
How to Apply for Google Coding Competitions 2022?
To participate in this program CLICK HERE.