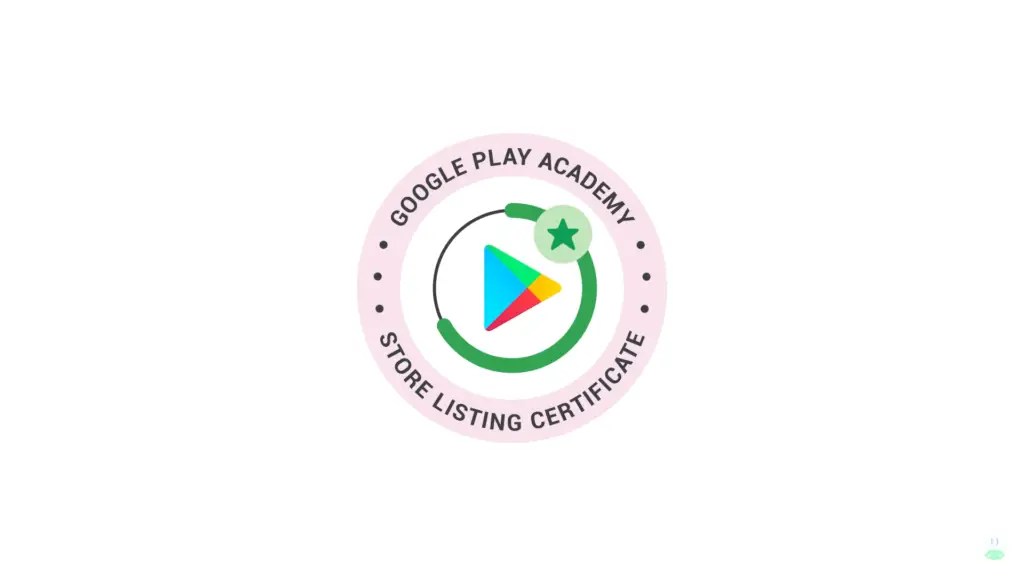 Hey marketers! Are you looking for marketing courses or specifically looking for app marketing courses to upskill yourself in your career? If yes then we have a great course waiting for you. Google Play Store Listing Certificate has been launched for marketers to gain new skills for all the marketers.
To know more details regarding this free certification course from Google read this post.
Read This: Hdfc Free Scholarship 2021 | HDFC Ltd's Badhte Kadam Scholarship | Earn Rs. 1 Lakh+
About Google Play Store Listing Certificate
This training teaches you mobile marketer's essentials and best practices to create and maintain your app or games' Google Play Store Listing. When you're ready, take this exam, designed to test the skills of a mobile marketer who promotes their apps and games in the App Market.
Read This: AWS AI and ML Scholarship Program | Anyone can apply
Course Content
The mobile marketer's role in creating a store listing
Common store listing policy violations to avoid
Telling your story with your store listing assets
Tools to help you grow your app
How to market to a global audience
Read This: Zomato Work From Home Internship | Stipend up to 15000 per month: Apply Now
Certificate
Yes, you will get a free verified certificate from Google. You have to give the exam in order to get the certificate for this course.
How to Apply for Google Play Store Listing Certificate?
To apply for this course CLICK HERE.