Excited to introduce you to a fantastic opportunity to expand your knowledge and skills through our brand-new online certificate course. Best of all, IIT Roorkee is offering Free Cyber security course with free certificate & this course is currently being offered completely free of charge for Scheduled Castes (SC).
Course Name: Cybersecurity Skilling Program
Duration: 08 weeks (6 hours per week) – Self-Paced
Course Language: Hindi
Course Fees: FREE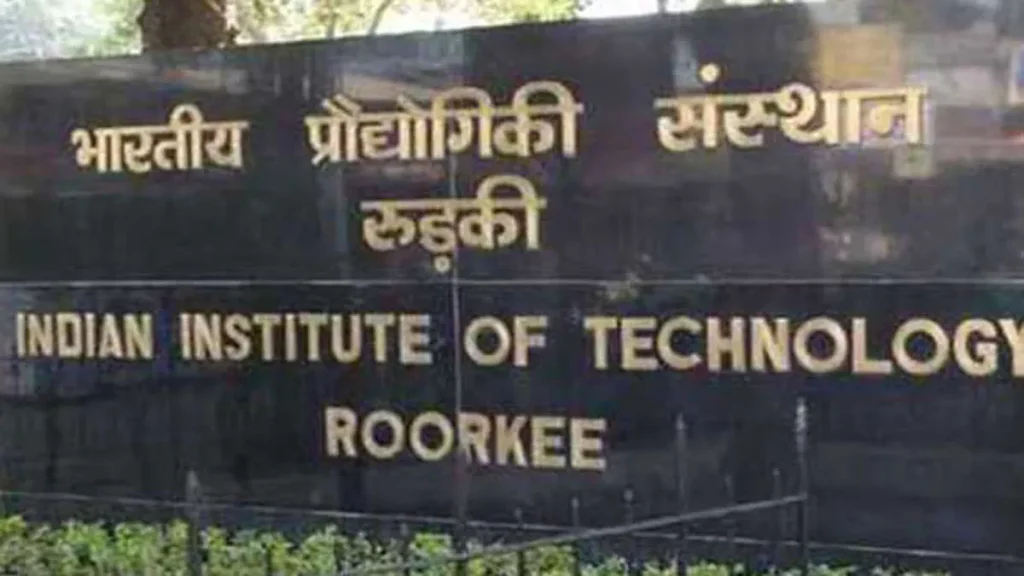 In a progressive and inclusive move, the prestigious Indian Institute of Technology (IIT) Roorkee has announced a groundbreaking initiative to empower the Scheduled Castes (SC) community. Recognizing the importance of cybersecurity skills in today's digital age, IIT Roorkee has decided to offer a free cyber security course exclusively for Scheduled Castes, along with a free certificate upon completion. This initiative aims to bridge the gap in educational opportunities and equip SC individuals with valuable skills that can open doors to promising careers in the cybersecurity field.
Table of Contents
Empowering the Scheduled Castes
---
Scheduled Castes (SC) have historically faced socio-economic disparities and limited access to quality education. Initiatives like the one undertaken by IIT Roorkee are essential in addressing these inequalities and providing equal opportunities for growth and development. By offering a free cyber security course, IIT Roorkee is not only empowering the SC community but also contributing to the nation's overall digital resilience.
Addressing the Cybersecurity Skills Gap
---
In recent years, the demand for cybersecurity professionals has surged due to the increasing prevalence of cyber threats. Unfortunately, there is a significant shortage of skilled individuals in this field. By offering a free cybersecurity course, IIT Roorkee is not only enabling SC individuals to enhance their employability but also actively contributing to narrowing the cybersecurity skills gap in India. This initiative recognizes the immense potential within the SC community and seeks to harness it for the benefit of both the individuals and the country.
IIT Roorkee Free Cybersecurity Course
---
The free cybersecurity course offered by IIT Roorkee will provide participants with a comprehensive understanding of the fundamental concepts, techniques, and best practices in the field of cybersecurity. The course curriculum is thoughtfully designed to cover various aspects, including network security, encryption, data protection, ethical hacking, and incident response. Participants will have access to high-quality study materials, online lectures, practical assignments, and interactive forums to enhance their learning experience.
Benefits and Support for SC Participants
---
To ensure the success of SC participants, IIT Roorkee will provide additional support throughout the course duration. Dedicated mentors and instructors will be available to address any queries and provide guidance. Moreover, participants will have access to networking opportunities, career counseling, and placement assistance, enabling them to leverage their newfound skills and secure promising job opportunities in the cybersecurity domain.
Free Certificate and Professional Recognition
---
Upon successful completion of the IIT Roorkee Free Cybersecurity Course, participants will receive a free certificate from IIT Roorkee. This certificate holds immense value as it is issued by one of the most prestigious educational institutions in India. It will serve as a testament to the participant's knowledge and skills, enhancing their professional credibility and opening doors to career advancement opportunities. Employers and industry professionals recognize the reputation of IIT Roorkee, which will further boost the career prospects of SC individuals in the cybersecurity field.
Conclusion
IIT Roorkee's initiative to offer a free cybersecurity course with a free certificate for Scheduled Castes is a commendable step towards fostering inclusivity and promoting equal opportunities in the digital age. By empowering SC individuals with valuable cybersecurity skills, IIT Roorkee is not only contributing to their personal growth but also strengthening the nation's cybersecurity workforce. This progressive move sets a remarkable precedent for other educational institutions to follow suit, fostering a more inclusive society where everyone has an equal chance to excel in their chosen
How to Apply for IIT Roorkee Free Cyber security Course?
To secure your spot in this exclusive opportunity by IHUB IITR, simply click on the registration link provided below and complete the enrolment process. Remember, this course is offered on a first-come, first-served basis, so don't miss out on this chance to enhance your skills without any financial commitment.

Registration Link:  https://forms.gle/vhVrtUnJkSsx5CZN7
The last registration date for the program is May 25, 2023.
Reference Number: – 202322
In case, this information is not relevant to you please forward it to any other SC candidate who can benefit from it.