Infosys Springboard is a platform that provides amazing opportunities for students. They offer Internships, various other online courses but the drawback of their courses is that they don't provide certificates. Well, to solve this problem they have launched 6+ Courses under Infosys Choice Based Credit System. Here you will get courses like AI and Data Science, Software Development & Agile, and API & Microservices.
Well to know more just stay read the entire post down below. You can have a look at all the courses and decide which one you want to do and get certified for free. So without wasting any time let's begin with understand What is Infosys Choice Based Credit System?
Also Read: GDSC Flutter Basics Expert Session from Avantika University | Get Certificate for Free
Also Read: Internshala Student Partner 28: Apply by 18th Mar 2022
About Infosys Choice Based Credit System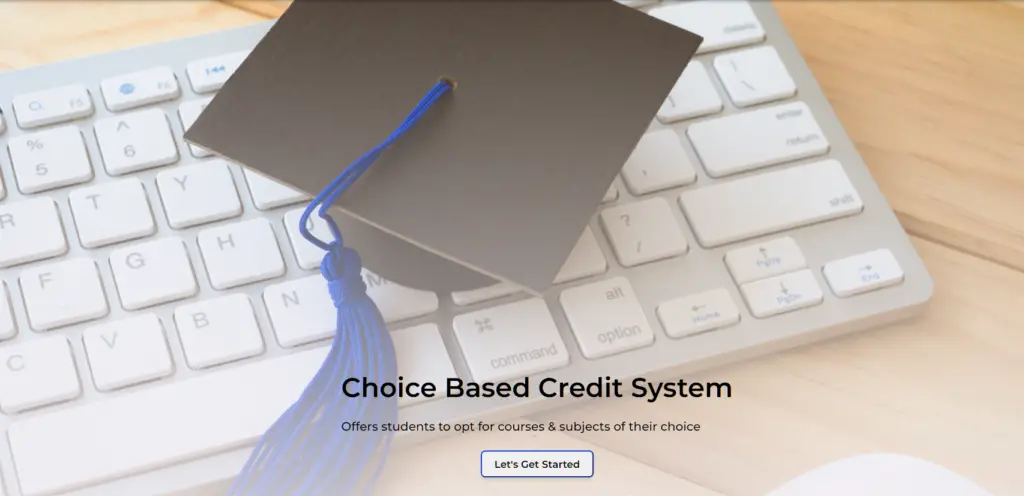 The Choice Based Credit System (CBCS) offers students to opt for courses & subjects of their choice spanning core subjects, industry elective courses, MOOCs, and upskilling for new-age technical trends and careers. Educational institutions can use this in their curriculum where there is room for industry interventions like assessment/assignment components, credits for self-paced learning, and the like.
Also Read: Digital Marketing Professional Certificate For Free | Get Certified Now
Also Read: UpGrad Data Science Courses Free with Certificate in 15+ Courses
List of Courses Being Offered
Artificial Intelligence and Data Science

Foundational Data Science – 12 weeks
Citizen Data Science – 8 weeks
Artificial Intelligence Primer – 4 weeks

Software Development & Agile

Agile Software Development using Scrum – 8 weeks
Agile Software Development using Kanban – 4 weeks

APIs & Microservices

API and Microservices – 8 weeks
Also Read: Amazon Customer Service Team Jobs | 12th Pass Jobs | Earn Part-Time by Working from Home
Also Read: IIT Delhi Campus Ambassador program at TRYST | Get Exclusive Swags and Vouchers
Benefits of the Program
Opportunity to choose courses based on their interest areas
Study at their own pace, place, and device
Exposure to applying concepts learned to business problems
Improves employability quotient for students and educational institutions
Supported in the Govt. and National statutory bodies
Also Read: Microsoft Security Virtual Training Day: Apply by 30th-31st March 2022
Also Read: Edureka AWS Course For Beginners | Free Certificate | Learn AWS for Free
So these were the benefits that you can get when you register yourself for the program. Now let's move on to our next part. i.e Process to Apply for the Program
Also Read: Top 10 Free Guided Projects on Coursera to upskill in 2022
Also Read: Free Oracle Cloud Infrastructure Training for 2022 | Get Exclusive Certificate
Process of the Program
The courses include week-wise learning content to be completed by the students including the assignments and quizzes which are to be submitted on the platform.
The course duration varies from 4 to 12 weeks based on the coverage. Educational institutions can make this part of their credit point system and may offer anywhere between 1 to 3 credit points.
These courses are well supported by Infosys masterclasses.
On the successful completion of the course contents and activities, the video proctored certification for the course will be enabled and on successful completion, the learners earn an Infosys certificate.
These certification courses will help you prepare for the IT industry. These are available for no cost and at your own pace and device.
Also Read: Microsoft Security Virtual Training Day: Apply by 24th-25th March 2022
Also Read: AWS re/Start program: Free Cloud Computing Dual Certification Courses Partnership with Tech Mahindra
Certificate
Yes, you can get a free verified certificate from Infosys Springboard on the successful completion of your chosen course. This Certificate is very valuable and adds great credibility to your Resume.
Also Read: Microsoft Security Virtual Training Day: Apply by 9th-10th March 2022
Also Read: Code Kaze India's Largest Coding Competition from Coding Ninjas
How to Apply for Infosys Choice Based Credit System?
CLICK HERE to Register Yourself and Get Certified From Infosys
Also Read: Meta BluePrint Free Certification Courses | Get Certified from Facebook
Also Read: Internship at NITI Aayog | Anyone Can Apply: Apply Now