Do you know about the Virtual Experience program organized by top companies like Accenture, Infosys, etc? If yes then today we have brought an amazing offer for you. Infosys Power Programmer Virtual Experience Program is open for all students where you learn skills and get a free certificate.
To know more about the program read the entire post down below.
Also Read: Online Internships by Indian Government | Free Nasscom Certification | Earn Incentives | Prime Career Fair
About Infosys Power Programmer Virtual Experience Program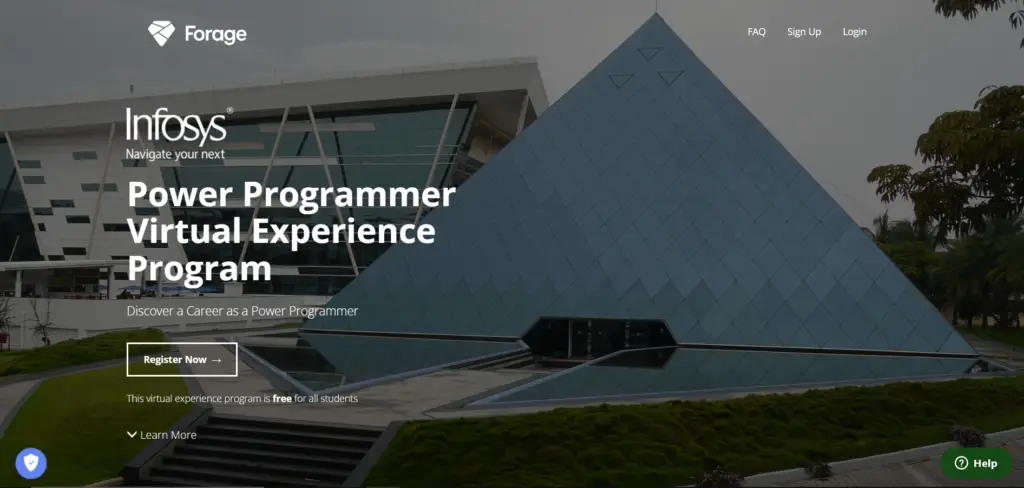 Curious to see what it takes to be a power programmer? We at Infosys, a multinational information technology company, are here to demystify the career path and give you the chance to see what a future with Infosys looks like. 
Our program lays out the essential skills and tasks done by a programmer, teaching you the ropes and foundational skills in the career. You'll work first-hand on mobile-app development while learning cross-platform development. 
Also Read: 6+ Free Courses From Infosys Choice Based Credit System | Free Certification Course | Register Now
Program Curriculum
Create a Local Couchbase Lite DB: Begin your mobile app development journey by learning to create a Couchbase Mobile database image.
Integrate React Native with Couchbase DB: Learn cross-platform development as you integrate Couchbase DB to a mobile app in React Native.

Skills you will learn:

Cross-Platform Development
ReactNative
Couchbase
Note: This program is self-paced. It takes 7-8 hours to complete this virtual experience program
Also Read: GDSC Flutter Basics Expert Session from Avantika University | Get Certificate for Free
Benefits of Program
Set yourself up for success
Leverage this experience in interviews
Be seen by Infosys
Also Read: Digital Marketing Professional Certificate For Free | Get Certified Now
Certificate
Yes, you will get a free verified certificate from Infosys on successful completion of the Program.
Also Read: Amazon Customer Service Team Jobs | 12th Pass Jobs | Earn Part-Time by Working from Home
How to Apply for Infosys Power Programmer Virtual Experience Program?
To apply for the Program CLICK HERE.
Also Read: Microsoft Security Virtual Training Day: Apply by 30th-31st March 2022