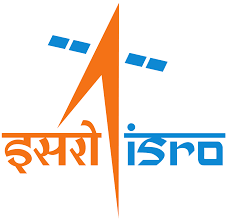 Hey Students! Today we have something amazing opportunity for you as ISRO Free Online Course on Remote Sensing has been launched. Here you will get the chance to learn GIS and GNSS technology and their applications are being offered to students.
To know more about this course, read the post below
Also Read: Internshala The Startup Revolution Campaign: Apply by 20th Dec 2021
About ISRO Free Online Course on Remote Sensing
ISRO free online course is currently being offered to students as well as interested professionals and researchers on the Swayam platform. The free online course called Basics of Remote Sensing, Geographical Information System (GIS), and Global Navigation Satellite System (GNSS) can be completed in 15 weeks and is being conducted by the Indian Institute of Remote Sensing (IIRS), ISRO. The course consists of 75 hours of learning spread across four modules namely basics of remote sensing, global navigation satellite system, geographic information system, and applications of geospatial technology.
The course is being conducted by Dr. Poonam S Tiwari who is a scientist and teaching faculty at the Indian Institute of Remote Sensing, ISRO, Dehradun. She has a Masters in Technology in Remote Sensing and GIS. She has obtained her Ph.D. from IIT, Roorkee says the Swayam platform. The professor has over 20 years of research and teaching experience in photogrammetric applications, laser data analysis, and automated feature extraction.
Also Read: 8 Free Digital Marketing Courses from Accenture to upskill yourself
Course Content
The participants of the course will be introduced to the basic principles of remote sensing, earth observation sensors and platforms, thermal remote sensing, spectral signatures of different land cover features and visual image interpretation, and hyperspectral remote sensing technology. The modules that will be covered are as follows:
1. Remote sensing and digital image analysis: Basic principles of remote sensing, earth observation sensors and platforms, the spectral signature of different land cover features, image interpretation, thermal and microwave remote sensing, digital image processing: basic concepts of rectification and registration, enhancement, classification, and accuracy assessment techniques. 
2. Global navigation satellite system: Introduction to GPS and GNSS, receivers, processing methods, errors, and accuracy.
3. Geographical information system: GIS, databases, topology, spatial analysis, and open-source software. 
4. RS and GIS applications: Agriculture and soil, forestry and ecology, geoscience and geo-hazards, marine and atmospheric sciences, urban and regional studies, and water resources. 
Also Read: Swiggy Free Certification Course – Become Certified From Swiggy
Important Details
The course will be conducted from 24 January to 9 May 2022.
The course also carries 4 credit points, which may be beneficial for students.
Participants will be required to take the course over Laptop or Desktop as free and open-source software will be used as a platform for demonstrations and development.
Also Read: Microsoft AI Revolution Workshop | Get Free Swags and Certificate
Certificate
Participants of the course will also be given ISRO certificates provided they appear for an assignment or quiz at the end of each module and clear the final examination that will be conducted at the end of the course.
Note: The ISRO certificate will be issued based on the internal and final marks secured by the participants.
Also Read: Qwiklabs Learn Something New 2022 | Free Swags from Google
How to Apply for ISRO Free Online Course on Remote Sensing?
To apply for this course CLICK HERE.
Also Read: NALSAR University of Law Free Online Course on Constitution