Hey learners! The last time we have shared a platform where Microsoft Collaborated with NCS (National Career Services). Microsoft Digisaksham Free Certification Courses were previously offering Excel and Python. But recently they have updated this platform and now we can see the Java Programming Language Certification course on Microsoft Digisaksham.
To know more about the platform read the complete post below.
Also Read: JN Tata Endowment Loan Scholarship 2022-23: Apply by 21st March 2022
About Microsoft Digisaksham Free Certification Courses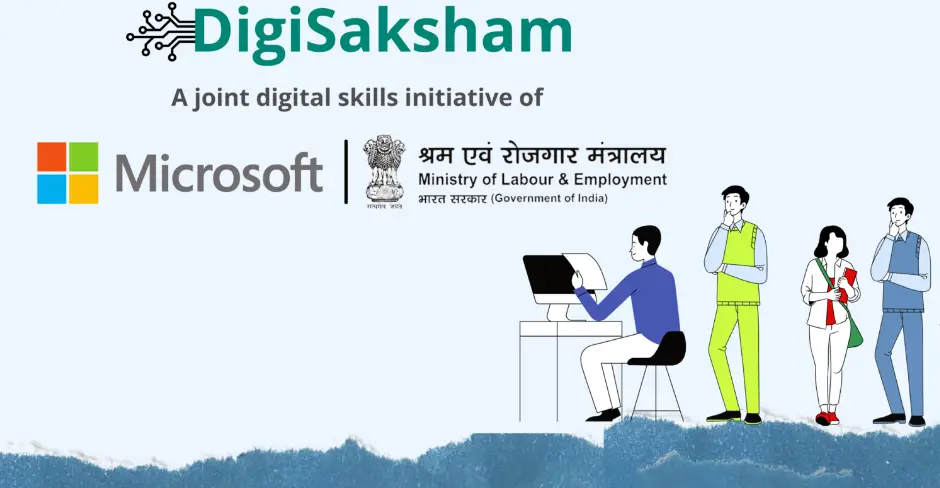 The project will substantiate the government's ongoing efforts to protect the interests of youth specifically from rural and semi-urban cities by up-skilling them to enhance their employability skills. Considering the huge demand for a workforce trained on digital skills, Microsoft and NICS, have come together to train job-seekers registered on the NCS portal on digital skills, with a focus on rural and socially disadvantaged youth.
List of Courses Offered:
Excel
Python
Azure
Java
Security Fundamentals
Also Read: 3 Paid Internships from IIT Kanpur in Web Development, Content Writing and Learn and Earn Internship Programme: Apply Now
Certificate
Yes, you get a free verified certificate from Microsoft that will be government-approved.
Also Read: Google Maps Local guide Program For Indians | All Benefits & Rewards
How to Apply for Microsoft Digisaksham Free Certification Courses?
To apply for the courses CLICK HERE.
Official link for Courses CLICK HERE.
Also Read: 22+ Coursera Free Certification Courses for 2022