Hello learners, if you want to learn iOS App Development. Then your wait is over because Udacity has brought forward a beneficial online course specifically for iOS App Development absolutely for free.
The best part is after doing this course, and you can do an internship with MNC's as a web developer.
Also Read: Internship in Ministry of India | DigiLocker Work From Home Internship
About the course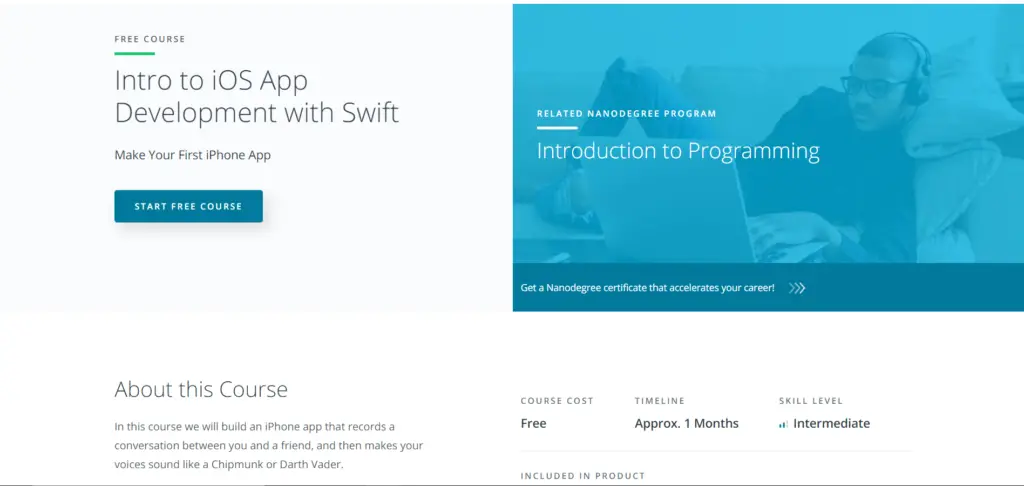 Here in this course, you will build an iPhone app that records a conversation between you and a friend. It will make your voices sound like a Chipmunk or Darth Vader.
This course will introduce you to iOS app development in Swift, a new programming language from Apple, and serves as your launching point into the iOS Developer Nanodegree.
How to Register for Udacity Free Online Course
Other details of the course
The course will be absolutely free.
You can finish this course in around 1 month
The minimum skill level is Intermediate
What's inside the course
Rich Learning content
Interactive Quizzes
Taught by Industry Pros
Self-Paced Learning