Hello everyone! An amazing opportunity for all who are looking for an internship in the field of Security Researcher/Tester, Content Writer, Front End Development, UI/UX, Graphic Designer, Product Management, Blockchain, Database Management & IOS Development as DigiLocker is providing internship in all these fields so stay connected until the post is over to know more in details about these internships opportunities.
Also read: Sony Data Science Intern Internship Opportunity| Apply Now
About DigiLocker
DigiLocker is an Indian digitization online service provided by the Ministry of Electronics and Information Technology, Government of India under its Digital India initiative.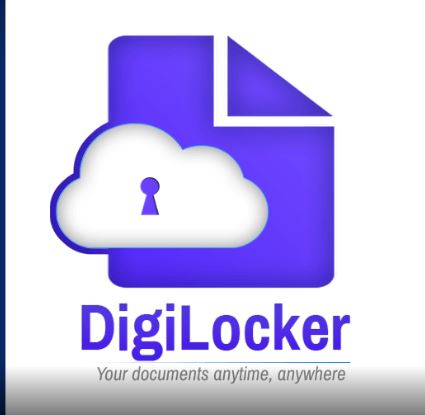 Eligibility Criteria for Security Researcher/Tester Internship
University degree in the field of computer science, engineering graduate or equivalent. (Candidates in the final year will be preferred).
Responsibilities in Security Researcher/Tester Internship
Defend systems against unauthorized access, modification and/or destruction.
Perform vulnerability and networking scanning assessments.
Monitor network traffic for unusual activity.
Conduct security audits and make policy recommendations.
Provide technical security advice.
Required Experience in Security Researcher/Tester Internship
👉🏻 Read More: Coursera & Standford University Free Machine Learning Specialization Course
Experience implementing security protocols in enterprise solutions is advantageous.
Securing API endpoints, key management, and data encryption/decryption experience is required.
Experience /Knowledge of conducting VAPT on a regular basis, documenting security requirements and implementation plan.
Handling breach events and management of systems during such events.
Eligibility Criteria of Content Writer Internship
Bachelor's degree in English, communications, linguistics, International Studies, or related field (Master's degree, a plus) – Students in the final year will be given preference.
Responsibilities in Content Writer Internship
Develop, write and deliver persuasive copy for the website, email marketing campaigns, sales collateral, videos, and blogs.
Build and manage an editorial calendar; coordinate with other content crafters to ensure standards.
Create content marketing campaigns to drive leads and subscribers.
Regularly produce various content types, including email, social media posts, blogs, and white papers
Actively manage and promote our blog, and pitch articles to relevant third-party platforms.
Edit content produced by other members of the team.
Required Experience in Content Writer Internship
Tech-savvy with the ability to make complex technical matters easy to understand even for non-technical people
Strong attention to detail and ability to multi-task projects and deliverables.
Proven experience working under pressure to deliver high-quality output in a short span of time.
Excellent verbal and written communication skills • Experience to handle Social media channels such as Instagram, Twitter, Facebook, Linkedin, etc.
👉🏻 Read More : DDC Delhi Paid Internship Program | Stipend 25k Per Month | Apply by 11th July
Responsibilities in Front End Development Internship
Working as per the best coding standards – Working on HTML, CSS, JavaScript, and Bootstrap.
Working as per the best coding standards – Working on HTML, CSS, JavaScript, and Bootstrap.
Knowledge of PHP & Python is advantageous.
Responsibilities in UI/UX Internship
Working with the Ul and UX to design and build the Ul of web & mobile pages and templates.
Creating user flows, wireframes, prototypes, and mockups.
Identifying and troubleshooting UX problems (eg responsiveness)
Required skills in UI/UX Internship
Wireframing Adobe XD, Figma, Prototyping.
👉🏻 Read More: Sony Data Science Intern Internship Opportunity| Apply Now
Responsibilities in Graphic Designer Internship
Working for social media posts, website banners, and publicity material.
Required skills in Graphic Designer Internship
Knowledge of Adobe Photoshop is required.
The expertise of Figma is required.
Responsibilities in Product Management Internship
Designing and implementing our products.
Managing the end-to-end execution of product features.
Contributing towards product vision and strategy.
Responsibilities in Blockchain Internship
Developing updating smart contracts Deploying Blockchain contracts on the cloud
Dooling with private key accurate on the cloud
Writing proxies for connecting to smart contracts in Go long
Deploying blockchain on the backend as per the requirements.
Conducting in-depth research, brainstorming to evaluate applications for new emerging trends & identifying non-obvious opportunities, implementing design, developing, and testing blockchain technologies
Develop architecture and create application features and interfaces by using Java/Kotlin programming languages and writing multithreaded codes
Documenting development processes and complying with best practices in data protection
👉🏻 Read More: Publicis Sapient Launched Jumpstart Hackathon | Free Participation Certificate for Everyone
Responsibilities in Database Management Internship
Work on building and managing a database for the marketing department.
Clean and filter the existing databases and channel the database systematically.
Gather and build a master database as per requirements about consumers and market conditions.
Work on data mining and scrapping.
Conduct research to ensure the database is updated.
Requirements for IOS Development Internship
Candidates must have a MAC system with them.
Responsibilities in IOS Development Internship
Design and build applications for the iOS platform.
Ensure the performance, quality, and responsiveness of applications
Collaborate with a team to build the ICS version of existing product and ship new features
Identify and correct bottlenecks and fix bugs.
Help maintain code quality, organization, and automatization
Required skills in IOS Development Internship
Proficient with Objective-C or Swift.
Experience with 10S frameworks such as Core Data, Core Animation, etc.
Familiarity with RESTful APIs to connect iOS applications to back-end services.
Familiarity with cloud message APIs and push notifications.
Proficient understanding of code versioning tools such as GIT Any prior experience in building an IOS app is a big plus Skills in Objective C, Swift, IOS App Development, and API.
👉🏻 Read More: How to Answer 'Why should you be hired for this Internship role? ' in 6 Different Ways
Duration of these internships
The minimum Engagement Period required in an internship is 6 months.
Conditions of these internships
Internships are on a voluntary basis and Intern is not entitled to wages or a promise of employment at the completion of the Internship.
No office space will be provided and interns will have to work from home
OpenForge platform (https://openforge gov. in) will be utilized by the interns for collaboration and to submit their work for review.
Benefits
An internship certificate will be awarded after the successful completion of the internship.
Contributing to DigiLocker can be a rewarding way to learn, teach, help, and build experience.
Since it is a citizen-centric application built by Govt. of India, contributing to this project will mean you are serving the citizens of India by providing better service delivery
👉🏻 Read More:
How to apply?
To apply for DigiLocker Internship:
To view, the official notification of the DigiLocker Internship CLICK HERE
👉🏻 Read More: Google Learn to Earn Cloud Challenge 2022 | Get Free Google Swags | Apply Now