Hello folks! If you are looking for an internship in a field like Electrical Sciences, Infrastructure, etc then we have an update for you as IIT Bhubaneswar Summer Internship Program is launched to provide internships related to various fields so stay with us until the end of the post to know more about this initiative.
Also read: Microsoft Interview Preparation Program | Free 5 Days Online Learning Program For Indian Students & Graduates
About IIT Bhubaneswar
IIT, the Indian Institute of Technology public technical university named Bhubaneswar was founded by the Indian government in 2008 and is situated in Bhubaneswar, Odisha. The institute accepts applicants for its bachelor's and master's programs via the Graduate Aptitude Test in Engineering (GAT) and JEE Advanced, respectively.
According to the NIRF 2022, it is ranked number 36 in the engineering sector and number 65 overall. It has been ranked by NIRF among the top 30 engineering colleges in India based on the past three years' ranking trends.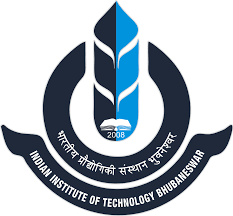 Also read: IIT Jammu RISE-UP Internship| Free Govt of India Research Internship| Earn Rs. 2500/Week
What is IIT Bhubaneswar Summer Internship Program?
The student registered for a degree at a government-funded technical school, and students who were recommended by different academies and who wanted to do an internship or use the labs, other academic facilities, or short-term training at IIT Bhubaneswar in the fields related:-
School of Basic Sciences
Earth, Ocean & Climate Sciences
Electrical Sciences
Infrastructure
Mechanical Sciences
Humanities
Social Sciences
Management & Minerals
Metallurgical and Materials Engineering
Eligibility Criteria
Anyone who wants to do an internship can be eligible for this initiative
Also read: SBI Asha Scholarship Program 2023 | Especially for Undergraduate/MBA/PGDM/Ph.D. Students| Apply by 30 April
Important Dates
The last date to apply is 30 April
Duration of Internship
Not less than three weeks nor longer than eight weeks during IIT Bhubaneswar's summer break (10.05.2023 to 23.07.2023)
Perks & Benefits
If possible, hostel housing may be made available to the students chosen for internships in exchange for the payment of the necessary costs. After being chosen for an internship, the application for accommodations should be sent to the dean of student affairs via the academic supervisor and the HOS for approval. The student is required to cover the costs of food and access to other amenities.
A "Training Completion Certificate" will be given to the student after the internship is over provided they submit a report of their work. IIT Bhubaneswar will not assign grades for any work completed under this scope.
Also read: Google Free Career Certification Course |Advanced Data Analytics| Enroll Now
How to apply?
Click on the below button for applying for the IIT Bhubaneswar Summer Internship Program
Also read: Google Conference Scholarships For Indian College Students in 2023