Hello folks! Internshala is back with new internships opportunity in various fields as Internshala has launched Internshala Career Starter Internships Campaign for students who want to do internships.
Also read: Paytm announced Paid Part-Time Internships for Freshers & Graduates | Apply Now
Tables of content
About Internshala Career Starter Internships Campaign
The main objective behind this campaign is to give the best available internship opportunities to interested students in the various fields from analytics to programming language roles that contain 6,000+ work-from-home internship opportunities with a stipend of up to ₹30,000 per month.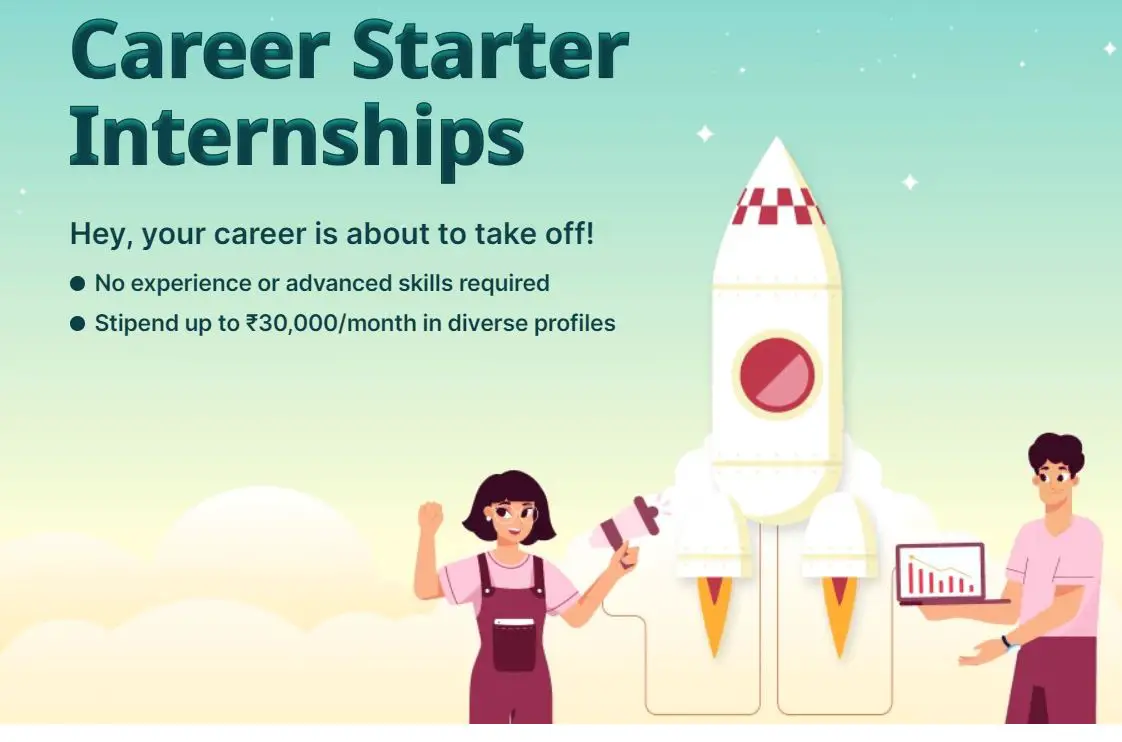 Benefits of this Campaign
This campaign includes around 6,000+work-from-home internship options that can assist you in meeting your financial expenses.
If you are chosen for an internship, you will gain financial independence by receiving a stipend of ₹30,000 per month.
You have an opportunity to participate in the Early Entry Contest to be the first one who applies for these internships & receive a cash prize of up to Rs.7000.
Important Dates
16th June – 20th June:-: Participate in Early Entry Contest
21st June – 23rd June:-Apply for the Career Starter Internships Campaign
How to apply?
To apply for the Internshala Career Starter Internships Campaign click here
Also read: Flipkart GRiD 4.0 – Software Development Challenge