Hello folks! If you want to do an internship in any field with a worthy stipend or searching for a job as you do not get a job from campus then we have great news for you as Internshala Engineering Career Fest is launched with stipends up to ₹50,000/month for an internship as well as job offer so stay with us till the end of the post to know more about this fest.
Also read: AICTE & GOOGLE Virtual Internship Program| Android application development in Kotlin Internship| Free Google Certified Internship| Apply by 31 March 2023
About Internshala Engineering Career Fest
This campaign will offer 10,000+ premium internships and jobs with excellent pay and benefits. The campaign's overarching goal is to give students and recent graduates a head start in their careers and establish Internshala as the location where students can get a comprehensive view of the working world after graduation.
This is your door to start your career in the best way possible, just as campus placements are extremely important in helping graduates find a way to enter the industry for good!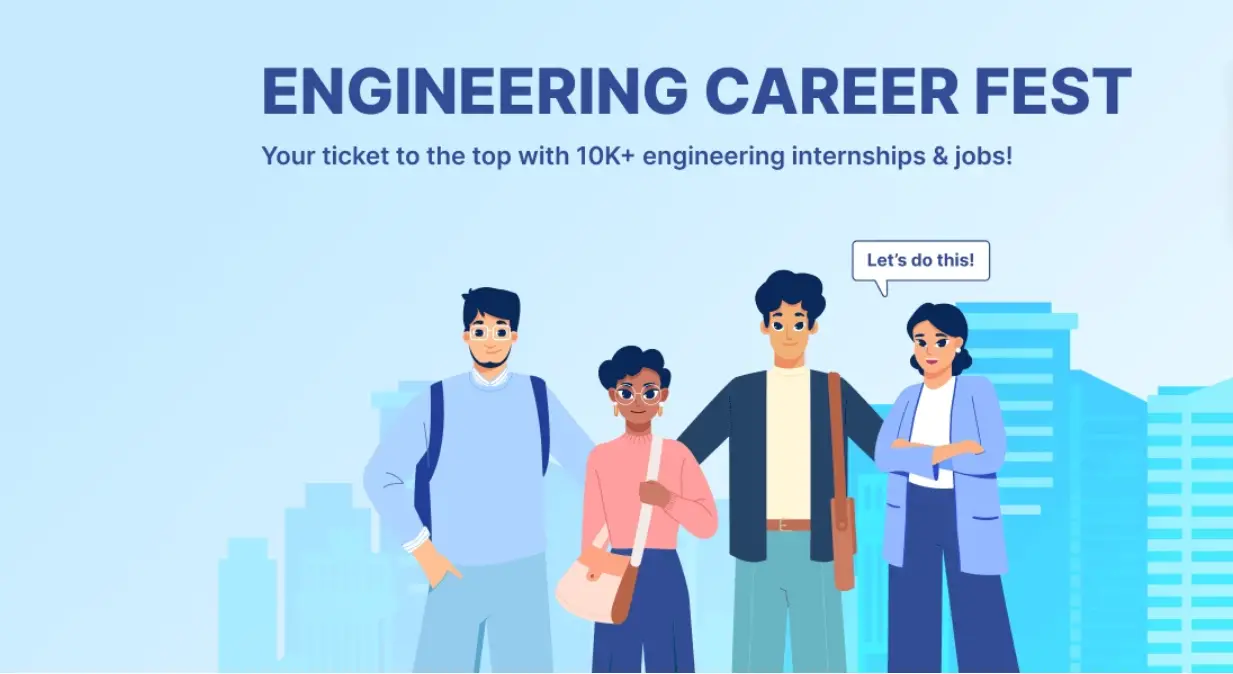 Also read: IIT Gandhinagar Summer Research Internship Program 2023 | Get a Weekly stipend of Rs. 2000| Apply by 5 March
Eligibility Criteria
Participants in the campaign are open to all if they are college students looking for internships and jobs.
Important Dates
16th – 20th February:- Apply early and reserve your spot before others.
21st – 23rd February:- Start submitting applications for the best job/internship openings.
Also read: IIT Bombay Internship 2023 | Any Degree & Any College Student | 5 Domain Specific Internship
Benefits of this Campaign
Enter the early Access Contest for a chance to win a cash prize worth up to 10,000 INR if you have the most referrals and be the first to apply for these internships before anyone else.
You have an opportunity to become self-dependent if you are selected for the internship.
Opportunity to get a job as per your requirement
Selection Procedure
Your application and resume would be used to shortlist you by the employer. After being shortlisted, you would then hear from the employer regarding a second interview round.
Are there any fees for applying?
No, it is entirely free to apply in his fest as there is never a fee to use Internshala to apply for internships.
How to apply?
To apply to Internshala Engineering Career Fest CLICK HERE
Also read: Free TCS Certification Course | Resume Writing and Cover Letter Course| Apply Now