Hello friends! If you are interested in exploring to get knowledge related to space then we have an update for you as Internshala Greatest Stargazing Internship is launched so stay with us until the end of the post to know more about this internship.
Also read: AICTE & GOOGLE Virtual Internship Program| Android application development in Kotlin Internship| Free Google Certified Internship| Apply by 31 March 2023
About Internshala Greatest Stargazing Internship
The campaign includes a fully funded internship that allows participants to learn about the night sky and gain a thorough understanding of the discipline of astronomy while taking in the vastness of the cosmos.
There are fewer opportunities to look up at the night sky as cities expand and get busier. Fortunately, there are places where light pollution is purposefully kept to a minimum, giving you plenty of chances to enjoy the Milky Way at night.
In a remote and stunning setting, an overnight expedition will be conducted.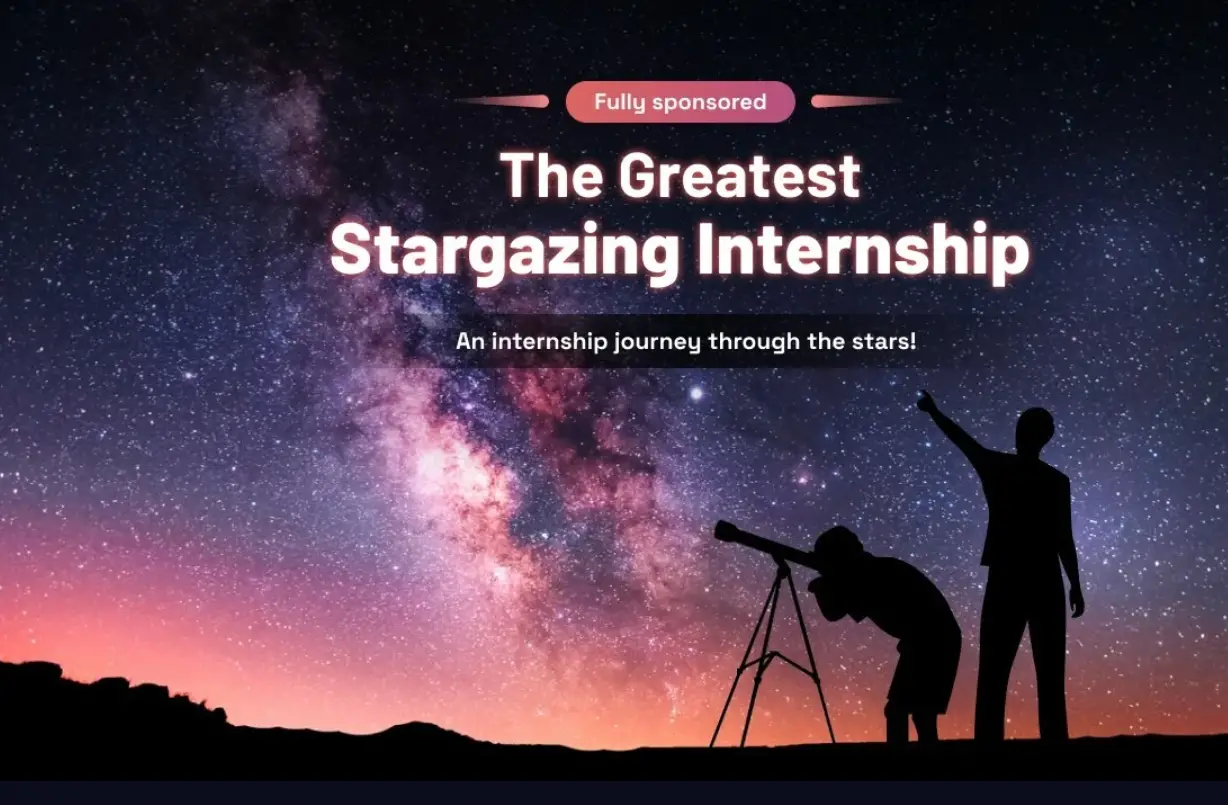 Also read: Internshala Engineering Career Fest| Get stipends up to ₹50,000/month| Chance to Get Job Offer| Apply by 23 Feb
Eligibility Criteria
Anyone with a passion for astronomy is welcome to apply for the internship, regardless of previous employment or educational background. Anyone who is enthusiastic about the night sky and wants to learn more about astronomy should apply for this internship.
Important Dates
22nd-27th Feb:- Participate in Early entry contest & win exciting prizes
28th Feb-18th March:- Begin applying for this exciting internship
Also read: IIT Gandhinagar Summer Research Internship Program 2023 | Get a Weekly stipend of Rs. 2000| Apply by 5 March
Benefits of this Campaign
By entering the Early entry contest, you can apply for internships ahead of the competition and have a chance to win up to Rs. 15,000 if you receive the most referrals.
For the duration of the internship, Internshala will pay for all of your meals and travel costs, allowing you to concentrate on taking advantage of this opportunity.
Internship Fees
No, it is totally free.
We never charge students to use our platform to apply for internships.
How to apply?
To apply to Internshala Greatest Stargazing Internship CLICK HERE
Also read: IIT Bombay Internship 2023 | Any Degree & Any College Student | 5 Domain Specific Internship