Hello folks! This an excellent opportunity for you as Internshala's 1-day Dream Internship At Decathlon is launched which provides a 1-day internship At Decathlon with a stipend of ₹3,000 as well as the opportunity to convert full-time after the internship so stay with us till the end of the post to know more about this initiative.
Also read: Tata Strive & AWS re/Start Program| Free Training related to Placement|Apply Now
This initiative is launched to provide a 1-day internship to desiring candidates and if they perform well can get the chance to do a job in Decathlon.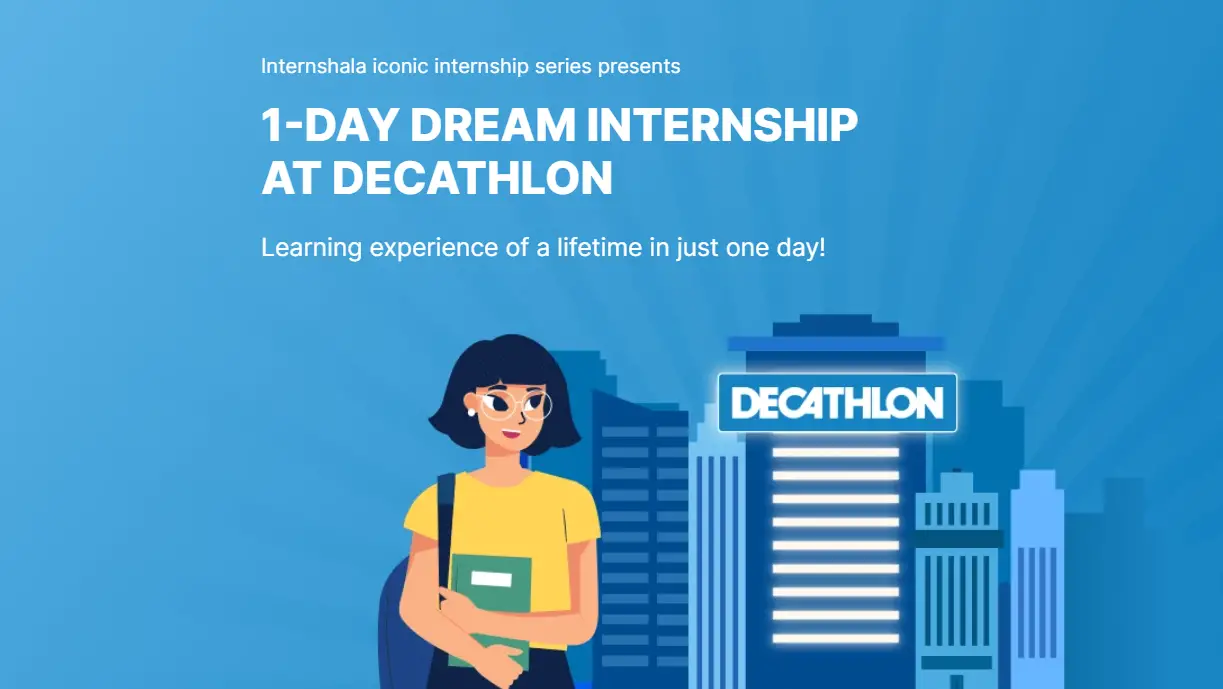 Eligibility Criteria
The campaign is open to anyone seeking a highly curated internship experience for one day.
Also read: Free Coursera & Google Cloud Certified Course | Data Engineering, Big Data, and Machine Learning on GCP Specialization
Important Dates
21st Dec – 25th Dec: Taking part in the early entry contest grants you early access to an internship.
26th Dec – 29th Dec: Start your internship applications
Benefits of this initiative
Participating in the early entry contest to get a cash prize of up to INR 5,000.
Get a certificate for your internship and keep this memory forever
If you are selected for an internship then you will become financially independent
Get a chance to do a Job in Decathlon.
Also read: Amazon Future Engineer Scholarship| Especially for Girls| Apply by 31st Dec| Get Scholarship Amount worth INR 40,000/year
Selection Procedure
According to the quality of their applications, students will be shortlisted, and the companies will interview the selected candidates for the next steps.
Fees Details
No, it's totally free.
With Internshala, there is always no fee to apply for internships.
Duration of this initiative
The best part is that the internship will only last one day
Following that, you will have the opportunity to turn this into a full-time internship where you will receive an incredible stipend. This will be based on how you performed during that one day.
How to apply?
To apply for Internshala's 1-day Dream Internship At Decathlon CLICK HERE
Also read: Microsoft Research Fellows Internship Program For Final Year College Students in 2022