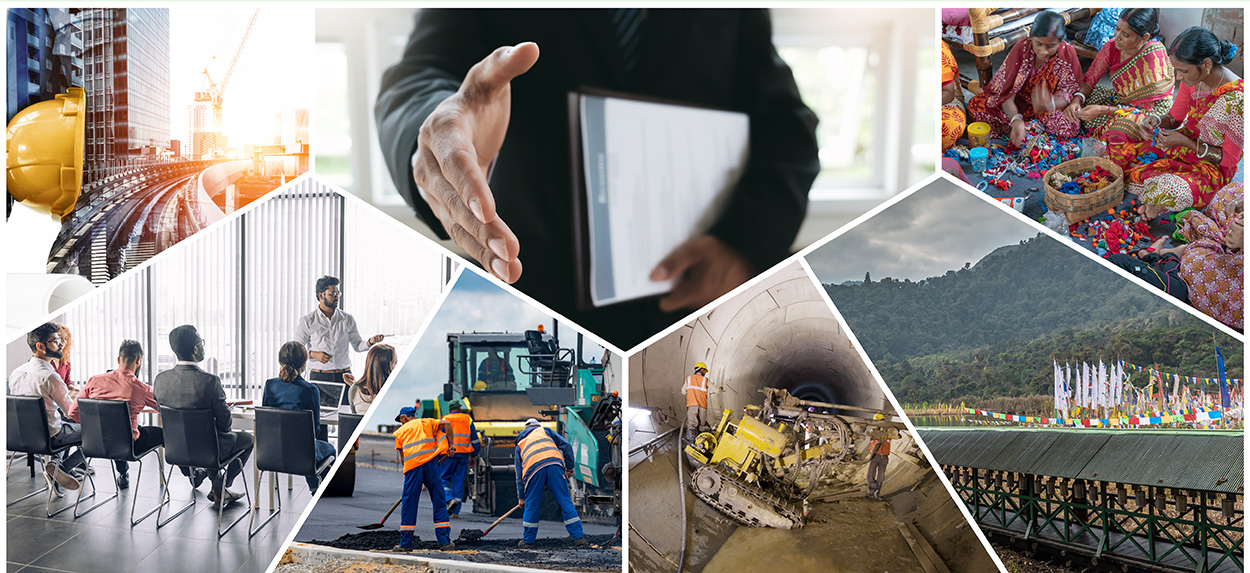 Hey Students! Are you someone looking for an Internship at NITI Aayog? If yes then it is out now where Graduate students can apply for it and gain experience. This Internship is unpaid but you will get a great experience while working with Government.
To know more about this read the post down below
Also Read: Internship Opportunity under a Member of Parliament: Apply by 10th Feb 2022
Also Read: DCIP Internship for Students: Apply by 10th Feb 2022
About Internship at NITI Aayog
In supersession of the previous guidelines dated 03-10-2017, NITI Aayog announces the revised NITI Internship Scheme. This Scheme seeks to engage students pursuing Under Graduate / Graduate / Post Graduate Degrees or are Research Scholars enrolled in recognized universities/institutions within India or abroad, as "interns". These 'interns" shall be given exposure to various Verticals/ Divisions/Units within NITI Aayog and would be expected to supplement the process of analysis within NITI Aayog through empirical collection and collation of in-house and other information. For the " Interns" the exposure to the functioning of the Indian The government may be an add-on in furthering their future interests.
Undergraduate/postgraduate students or research scholars enrolled in recognized universities/institutions in India and abroad can apply for the NITI Aayog Internship Scheme. They will work closely with NITI's verticals/divisions/cells. Applicants will have to apply online by filling up the registration form.
Also Read: Internship at Indian Institute of Corporate Affairs [Stipend 10k] | Anyone can Apply
Also Read: TCS Digital Hiring 2022 | Off-Campus Drive | Freshers can Apply
Objectives
The Scheme has the following stated objectives:
To allow young academic talent to with the NITI Aayog's work for mutual benefits.
TLre " interns" shall have an opportunity to know about the
Government functioning and Developmental Policy issues in the Government of India contribute to Policy formulation by generating policy inputs such as empirical analysis, briefing reports, policy papers, etc.
Also Read: TCS CodeVita Season 10: Registration open till 7th Feb 2022
Also Read: Google Developer Student Club Solution Challenge 2022 (GDSC): Register by 31st Mar 2022
Eligibility
Bonafide students of any recognized University/ Institution within India or abroad, fulfilling the following conditions are eligible to apply for the internship:
Under-graduate students, having completed/appeared in the term-end exams of the second year I 4th, semester of the bachelor degree course and secured not less than 85% or equivalent marks in 12th class.
Graduate students having completed/ appeared in the term-end exams of first-year/2nd semester of their post-graduate program or perusing research/Ph.D. and secured not less than TOoh or equivalent marks in Graduation.
The students who have appeared in the final exam or just completed
Graduation/PG and waiting for admission for higher studies are also eligible for an internship as they have secured 7 Ooh or more cumulative marks in all the years/ semesters of their graduation/ post-graduation till the date of application.
The period between the month of declaration of result of the final exam and the desired month of the internship should not exceed six months e.g. if the result is declared in June then he/she can apply for the internship beginning til1 the month of December.
Also Read: Max Planck Summer Internship Program: Graduates can Apply
Also Read: Top 10 Free Guided Projects on Coursera to upskill in 2022
Period of Internship
The period of the Internship shall be at least six weeks but not exceeding six months. Interns not completing the requisite period will not have any certificate.
Also Read: Code Kaze India's Largest Coding Competition from Coding Ninjas
Also Read: IIT Kharagpur National Digital Library of India: Get all the information on any subjects here
How to Apply for Internship at NITI Aayog
To Apply for it CLICK HERE.
Also Read: ISRO Global Navigation Satellite System Certification Course Announced | Get Certified in 12 Days
Also Read: ISRO Global Navigation Satellite System Certification Course Announced | Get Certified in 12 Days