Hello everyone! Microsoft has launched Software Engineering Internship Opportunity so every student desire of doing an internship in a big company like Microsoft is going to fulfilled now so stay connected until the post is over to know more details about this internship.
Also read: DDC Delhi Paid Internship Program | Stipend 25k Per Month | Apply by 11th July
Tables of content
About Microsoft
Microsoft Corporation, commonly known as Microsoft, is an American multinational technology corporation that produces computer software, consumer electronics, personal computers, and related services headquartered at the Microsoft Redmond campus located in Redmond, Washington, United States.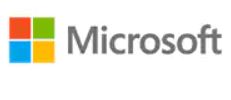 Responsibilities
Software Engineering Intern is primarily responsible for:
Planning:
Understanding customer requirements.
Assisting with project planning, scoping, prioritization.
Providing estimates; Identifying task ownership.
Design:
Creating simple, flexible and comprehensive designs.
Providing and soliciting design feedback.
Implementation:
Writing quality code at source.
Authoring validation tests; Providing timely issue resolutions.
Consider customer's perspective and experiences when implementing solutions.
Demonstrate the ability to deliver tasks on time; also exhibit the ability to adapt to change.
Provide estimates; author validation tests; provide timely issue resolutions.
Communicate effectively to surface progress, risks and help needed within the project team.
Eligibility Criteria
Pursuing a bachelor's or master's degree in engineering, computer science or related field with minimum CGPA of 7/10. (No Backlogs)
Should be graduating in the year 2024.
One year of programming experience in an object-oriented language.
Ability to demonstrate an understanding of computer science fundamentals, including data structures and algorithms.
READ MORE: NCS Free Career Skills Courses | Free Soft Skill Courses from TCS iON | Register Now
Benefits of this internship
It has not been disclosed yet that whether stipend will be available or not.
Selected Students will receive discounts voucher on products and services.
How to apply?
To apply for the Microsoft Software Engineering Internship CLICK HERE
To view the official notification for the Microsoft Software Engineering Internship CLICK HERE
Also read: Sony Data Science Intern Internship Opportunity| Apply Now