Hey Students! Are you looking for Government approved paid internship with Stipend? If yes then the Ministry of External Affairs (MEA) Internship 2022-23 has been announced where you earn up to 10k Stipend per month.
To know more about this Internship read the complete blog post below.
Also Read: IIT Bombay Fossee Semester-Long Internship 2022: Apply by 25th Feb 2022
About Ministry of External Affairs (MEA) Internship 2022-23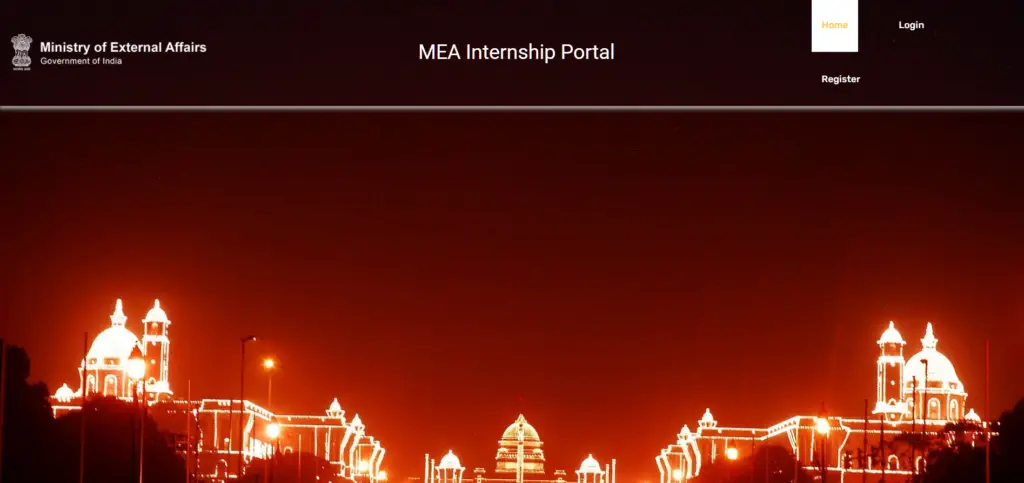 As part of the Azadi Ka Amrit Mahotsav celebrations to commemorate 75 years of independence, the Ministry of External Affairs is launching the first edition of the MEA Internships Programme.
The MEA Internship Policy 2022 aims to take foreign policy closer to the people; bring in more focus on MEA; provide more value to the interns; ensure better gender inclusivity and increase diversity in terms of qualifications, domicile, and socio-economic status amongst the cohort of interns engaged by the Ministry.
Also Read: Kickstart Google Coding Competitions 2022 | Register Now
No. of Internships
A total of 75 internships will be offered in the year 2022 in a single term of three months from April to June 2022.
Also Read: Learn Data Structures and Binary Tree Algorithms: Free Masterclass from Scaler Academy and Get Free Certificate and Prizes
Duration
All selected interns will be required to join the Ministry on the same day in April 2022.
Each intern will be engaged for a minimum period of a month and a maximum period of 3 months.
Also Read: Developer Nation Survey: Participate and Win Swags
Eligibility Criteria
Internships at MEA headquarters shall generally be open to Indian citizens with a minimum educational qualification of a graduate degree from a recognized university at the time of applying.
Internships shall also be open to students who are presently in the final year of their graduation, where an internship is a mandatory part of their final year curriculum.
The age of the candidates should not exceed 25 years as of 31 December of the year of internship.
Also Read: JN Tata Endowment Loan Scholarship 2022-23: Apply by 21st March 2022
Obligations of the Intern
The internship program provides an introduction to the process of formulation of foreign policy and its implementation by the Government of India.
Interns will be assigned specific topics of work by the concerned Head of Division (HOD) and may be required to conduct research, write reports, analyze evolving developments or carry out any other task entrusted to them by the HOD.
At the end of the internship, each intern shall submit a detailed report on the work carried out and, if required, make a presentation on it.
The outcome of study during the internship will remain as intellectual property of the Ministry of External Affairs and interns shall not use it without prior approval of the Ministry.
The intern shall maintain full confidentiality of any information relating to the Ministry of External Affairs
Also Read: Google Maps Local guide Program For Indians | All Benefits & Rewards
Perks and Remuneration
An honorarium of INR 10,000 per month will be paid to each intern to defray basic costs.
Cost of one-time to and fro air travel subject to a ceiling of the prevailing economy class airfare between the State capital and Delhi, from the domicile State, or the college/university of the selected candidates will be provided.
The interns would be responsible for their board and lodging in Delhi during the period of their internship.
Also Read: 3 Paid Internships from IIT Kanpur in Web Development, Content Writing and Learn and Earn Internship Programme: Apply Now
Selection
The selection process will be fully online at www.internship.mea.gov.in with applications, scrutiny, selection, allocation of Division, notification, extension, and certification handle on a dedicated internship portal of the Ministry. Each candidate needs to register on the internship portal and obtain access credentials to participate in the process.
The selection process will consist of two stages viz. Preliminary Screening and Personal Interview.
The process will follow a quota cum weightage' system whereby applicants belonging to all 28 States and 8 Union Territories will be considered.
There may be 2 interns from each of the 28 States; 2 interns from each of the 8 Union Territories and 3 more interns with maximum marks from TADP districts/underprivileged sections of the society.
A minimum of 30% of the 75 internships by women candidates.
Weightage will be based on academic performance assessed by the percentage of marks obtained in +2 and graduation exams.
Candidates should apply online only.
State-wise merit lists will be prepared – separately for male and female candidates by elimination based on academic performance in +2 and graduation exams.
Priority will be given to applicants from TADP districts during the Preliminary Screening stage in the Personal Interview stage.
To applicants belonging to SC/ST/OBC/EWS categories in the Personal Interview stage.
The total number of candidates for interviews will be three times the number of interns to be in each term.
Candidates whose name is on the merit lists should be present for a personal interview to be conducted by videoconferencing. A maximum of 75 candidates from the interview process and offered internships. If any selected candidate opts out, the next candidate in the merit list from the individual state will be offered the opportunity.
Also Read: 22+ Coursera Free Certification Courses for 2022
Important Dates
Call for applications for 2022-23 (Term I & Term II combined): February 1, 2022
Deadline for receiving applications: February 15, 2022
Announcement of shortlisted candidates and calls for interview: February 18, 2022
Interviews (Over virtual mode): February 22-24, 2022
Announcement of selected candidates and Allocation of Divisions: February 28, 2022
Start of internships 2022-23 (Term I & Term II combined): April 1, 2021
Also Read: Future Ready Talent 2022 | 2024 Graduates can also Apply
How to Apply for Ministry of External Affairs (MEA) Internship 2022-23
Interested applicants can apply for the internship through this link.
Official Notification Link CLICK HERE
Also Read: Android Day on Google Open Source Live on 3rd and 4th Feb 2022: Register Now and Get Free Swags from Google
Also Read: upGrad 60+ Free Online Courses with Free Certificate | Upskill Yourself With UpGrad