Hello friends! Reliance 3-Day Winternship Camp is launched in collaboration with Internshala which provide internship in Reliance's company with a chance of getting a full-time job offer as well as all traveling and other expenses are beared by reliance so stay with us until the end of the post to know in detail about this exciting opportunity.
Also read: IIT Bombay Internship 2023 | Any Degree & Any College Student | 5 Domain Specific Internship
The 3-Day Winternship Camp includes an internship with Reliance Brands Ltd, where you can get a taste of the business world in just 3 days and possibly be offered a pre-placement position.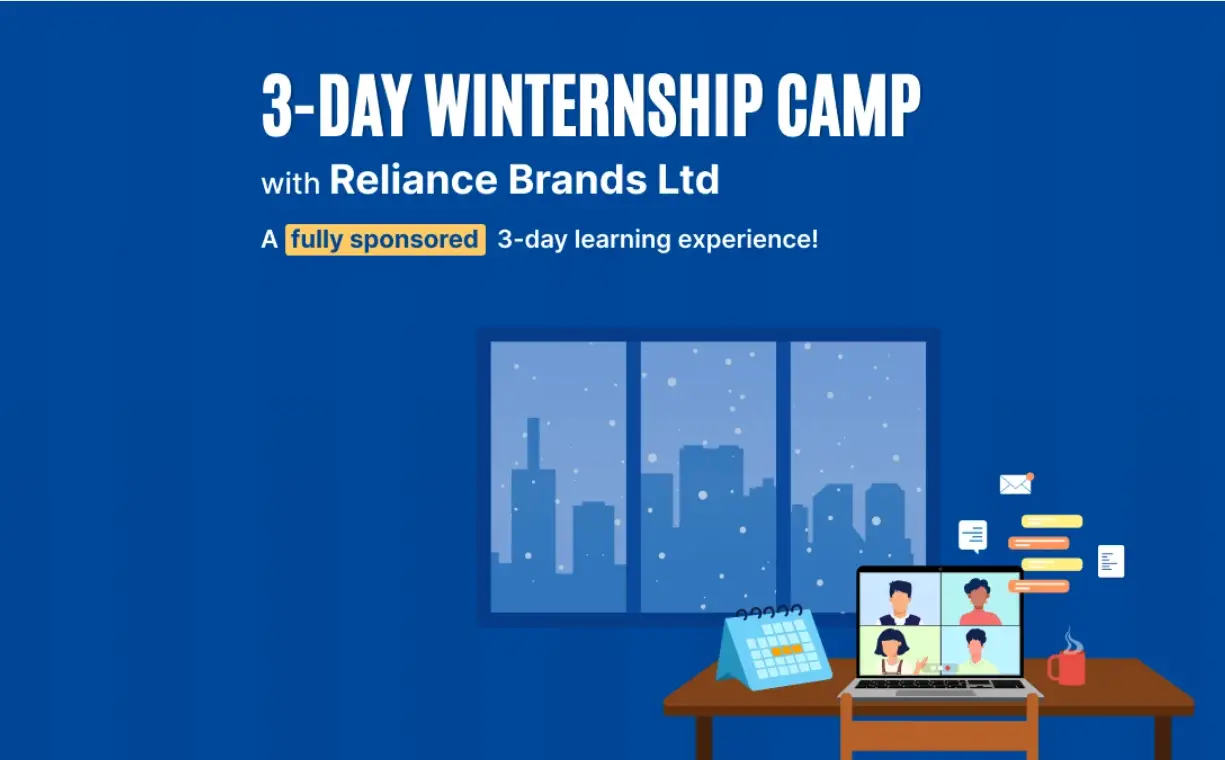 Eligibility Criteria
Anyone can apply who wants to do an internship in reliance.
Important Dates
20th January – 24th January: Participate in the early access contest
25th January – 31st January: Apply to the 3-day internship
Also read: TCS BPS Hiring Drive– YoP 2021 and 2022 Graduates| Apply by 20th January 2023
Benefits of this Campaign
Take a part in the early access competition to be the first to apply for these internships before anyone else to receive a cash prize worth up to 5,000 INR.
To remember this experience, obtain a prestigious certificate for a 3-day winternship camp.
We'll pay for all of your meals and travel costs. All you need to do is enjoy the trip.
Three days of internship with Reliance Brands Ltd. can lead to a full-time job offer based on how well you perform during the internship.
Selection Procedure
Your resume, application responses, and a phone/video interview will all be taken into consideration when choosing you.
If you are selected for an interview after being shortlisted based on your application, the employer will contact you.
Also read: HDFC Free Scholarship 2023 | All College Students Eligible | Online Scholarship 1 Lakh+ Yearly | Apply by 31 Jan 2023
Info about Fees
No, it is totally free.
You can register for the campaign or apply for an internship without paying a fee.
How to apply?
To apply for Reliance 3-Day Winternship Camp CLICK HERE
Also read: Reliance Foundation Scholarship | Especially for Undergraduates/ Postgraduate Students | Apply by 14 Feb