Structural Internship at Walter P Moore: A Great Opportunity for Students
Are you a student looking for a structural engineering internship program? Look no further than the Structural Internship at Walter P Moore! This program is a great opportunity for students to gain valuable experience in the structural engineering industry and develop their skills in a real-world setting.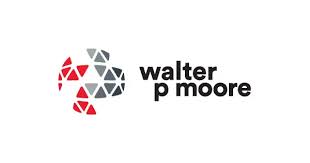 Also ,Read : Ernst and Young (EY) Summer Internship | 2023
About the Walter P. Moore
Walter P. Moore and Associates, Inc. is an international company providing services in structural engineering, diagnostics, civil engineering, transportation engineering, garden consulting, transportation engineering, intelligent transportation systems (ITS), and water resources engineering. Headquartered in Houston, Texas, the company employs more than 600 people and operates 20 US offices and five international offices.
Eligibility Criteria In Structural Internship at Walter P. Moore
Diploma in Civil Engineering or Bachelor of Civil Engineering
0-2 years experience in any BIM software (Autocad / Revit / Tekla) is an advantage.
Role and Responsibility
Selected candidates will be given the opportunity to work on a variety of civil engineering projects in India and the United States including high-rise residential buildings, commercial developments, aviation facilities, sports facilities, healthcare buildings and hotels.
Responsibilities include working with a team of engineers and modelers to perform modeling and drafting/detailing work. The duties and requirements of the position include:
It supports developing 3D models in Autodesk Revit structures
Assist in creating and annotating construction details (plan section details), drawing mark sets, etc.
Use of internally developed plugins and tools to improve performance
Learn and apply the latest BIM best practices, enterprise standards, industry knowledge and methodologies
Candidate must be proactive and have a strong technical background. Must be willing to learn and grow with the company and have good written and verbal communication skills.
Location In Structural Internship at Walter P. Moore | 2023
India : Pune
Also ,Read : Jio Summer Internship Program | 2023
How To Apply ?
Interested Candidate can apply for this Internship
Official Website Link Click Here