Hello friends! If you are looking for an internship at Tata Company, we have an exciting update for you as TSDPL Internship 2023 is launched, so stay with us till the end of the post to know more about this initiative.
Also read: Microsoft Interview Preparation Program | Free 5 Days Online Learning Program For Indian Students & Graduates
Info about TSDPL
In 1997, Tata Steel of India and Ryerson Inc. of the United States formed a joint venture under the name Tata Ryerson Ltd., which is now known as Tata Steel Downstream Products Limited Ryerson Inc.'s whole equity was acquired by Tata Steel in 2009, giving rise to TSDPL, a wholly owned subsidiary of Tata Steel.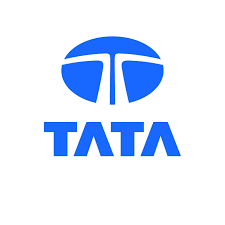 Also read: Google Free Career Certification Course |Advanced Data Analytics| Enroll Now
About TSDPL Internship 2023
Our internship program is meant to expose students to real-world situations. They can learn on the job as a result of this. The interns discuss their observations and look at how their academic knowledge relates to their exposure to the corporate and industrial worlds.
At TSDPL, our interns receive more training than just on-the-job instruction. They are also encouraged to share their knowledge and offer creative solutions and suggestions.
Eligibility Criteria
Candidate can be eligible for this internship if you are a student of Business Schools and Engineering Institutes
Also read: Flipkart Certified Online Training | Free 4 Certification Training| Apply Now
Duration
The duration of this internship will be 8 -12 weeks.
Selection Criteria
Following the initial phase of screening, the candidates are given projects based on their abilities, mobility, and organizational needs.
Also read: Elearnmarkets Free Certified Course | Technical Analysis Made Course | Apply Now
How to apply?
To view the official notification of TSDPL Internship 2023 CLICK HERE
Click on the below link for applying to TSDPL Internship 2023
Also read: Infosys Springboard Young Professional Certification Series| 6 Free Certification Courses Series| Apply Now