Hello Everyone! Every company's placement drive includes an aptitude test that must be passed in order to advance to the next round. If you are having difficulty answering aptitude questions then we provide a solution for your problem as Coding Ninjas Scholarship Test is launched which includes an aptitude test with free access to MAANG Test Series for doing placement preparation without charging any registration fees as well as get access to premium courses for free so stay with us until the post is over to know more about this opportunity.
Also read: Internshala Greatest Travel Internship Campaign|Trip To Uttarakhand Valley| Apply by 31st Oct
About Coding Ninjas
Coding Ninjas is a training facility for persons who are interested in various technologies. Our core programs provide comprehensive, immersive instruction that transforms individuals into exceptional developers. Expert faculties with degrees from prestigious universities such as Stanford, IITs, and IITs conduct the training. They have substantial expertise and valuable teaching experience, which they share with students to help them become outstanding programmers or developers.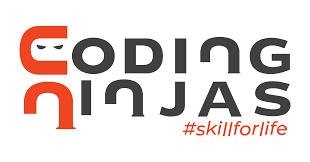 Also read: AWS Community Day| Virtual Edition 2022| Learn & Get Amazon Swags & Goodies
Duration of Test: 60 Mins
Number of Questions: 30
Type of Questions: Aptitude
The test will be live from 12 am on 17th October to 11:59 pm on 21st October, during which you can give the test by taking 60 minutes time according to your convenience.
Perks & Benefits
MAANG Test Series is available for free.
Candidates receive Coding Ninjas Goodies
Industrial Training Certificate
With the possibility of receiving a 100% scholarship on all courses (yep, no fees) and the assurance of receiving a minimum 10% scholarship
Also read: Google Launched Information Technology Apprenticeship | Apply by 27 October
P.S. – You have a chance to receive a variety of DSA and aptitude-related questions asked by top companies during their placement drive in this series.
How to apply?
To apply for Coding Ninjas Scholarship Test CLICK HERE
Also read: Google Digital Marketing Apprenticeship| Only for Graduates| Apply by 27th October