Hello friends! This post will be helpful for students who are searching for training to get a deeper understanding of the e-commerce industry, along with a detailed overview of supply chain operations management as Flipkart is providing specialized training through their recently launched Flipkart Supply Chain Operations Academy Program so remains with us.
Also read: AICTE Announced 1 Crore+ Online Internships for College Students | Paid Internships for Engineers
About Flipkart
Flipkart is an Indian e-commerce company, headquartered in Bangalore, and incorporated in Singapore as a private limited company. The company initially focused on online book sales before expanding into other product categories such as consumer electronics, fashion, home essentials, groceries, and lifestyle products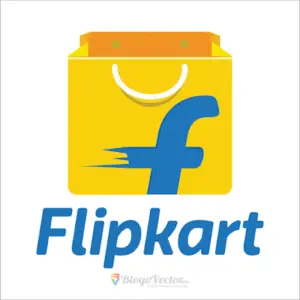 About Flipkart Supply Chain Operations Academy Program
This program will give you an in-depth understanding of the e-commerce industry, along with a detailed overview of supply chain operations management. This training program takes a complete 360-degree approach to help you actively learn through interactive videos, simulations, digital handouts, Q&A activities, and hands-on experience during your internship period in state-of-the-art facilities.
The total duration of the program is 61 days (16 days of online training and 45 days of internship).
Prerequisites:
Smartphone with basic specifications and good internet connectivity

Minimum education qualification of 10+2 from any board

The age limit is between 18 and 57 years

Availability to appear in locations mentioned in the portal
Eligibility Criteria for Flipkart Specialized Training
You need to have a minimum educational qualification of 10+2.
The program has a minimum age requirement of 18 years and a maximum age requirement of 57 years.
Benefits of this Flipkart Specialized Training
This program will thoroughly help you develop the right skills required to boost your career and personality.
You will receive a stipend for your 45-day internship period. However, for 16 days of the digital training period, you will not receive any compensation.
After successfully completing the 61-day program, you will be given a certificate
You can apply for a job in any of the e-commerce companies.
Selection Process
The selection process for the program will include the following steps:
You will receive a notification about pre-assessment through SMS.
You need to clear the pre-assessment in one go and secure a minimum of 80%.
Once you pass the pre-assessment, you will be interviewed by our academy managers on aptitude, knowledge, and willingness to work.
You will be notified about your selection through SMS.
Flipkart Internship Details
Participants who have cleared 16 days of digital learning with assessments, will be registered for the 45-day internship period. They will be further informed about their joining details such as location, date of joining, reporting time, and reporting manager through SMS, email, or call.
Participants must have the following documents available during the process.
Valid bank a/c details
PAN card
Aadhaar card
Address proofs/ID proofs
How to apply?
To apply for Flipkart Specialized Training Program's Flipkart Supply Chain Operations Academy Program CLICK HERE
To view, the official notification for Flipkart Specialized Training Program's Flipkart Supply Chain Operations Academy Program CLICK HERE
Also read: Microsoft Software Engineering Internship Opportunity| Apply Now