Hello friends! If you searching for an opportunity to become IIT Certified Professional then your's dream is going to be fulfilled now as BHU Certified Training Program on AI is launched so stay with us till the end of the post to know more about this program.
Also read: IIT Bombay Internship 2023 | Any Degree & Any College Student | 5 Domain Specific Internship
Info about BHU
In Varanasi, Uttar Pradesh, India, Banaras Hindu University was established in 1916 as a collegiate, central, and research university. The Central Hindu College, established by Annie Besant, an Indian Home Rule-leaguer and Theosophist, in 1898, was incorporated into the university.
BHU is the largest residential university in Asia and has over 30,000 students, 18,000 of whom live on campus. The university is one of the eight public institutions that the Indian government has designated as Institutes of Eminence. Throughout history and the present, BHU has frequently been referred to by various names. It is ranked in 5th place as per NIRF Ranking 2022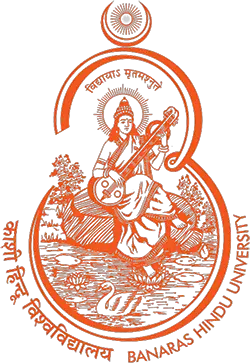 About BHU Certified Training Program
This is a specially created artificial intelligence training program that covers concepts at all levels, from elementary to advanced. The course will last six months and feature lectures, tutorials, and hands-on labs in various branches of data science and artificial intelligence. The curriculum for the program is based on the NASSCOM framework, and it emphasizes training for the roles of AI Applied Scientist and AI Data Scientist.
Also read: Reliance 3-Day Winternship Camp| Free Internship + Training | Apply by 31st January
Topics Covered
Introduction to AI and Big Data
Statistical concepts and techniques
Data handling, analytics, and visualizations
Artificial Neural Networks and Deep Learning
Programming in Python
Managerial Skills
Eligibility Criteria of BHU Certified Training Program
All students who have earned a bachelor's degree in computer science, mathematics, statistics, engineering, or a related field—or an equivalent degree—are eligible to enroll in the course.
Subject to passing the aptitude test, students in their final year of a bachelor's degree program in the aforementioned fields may also be considered (comprising questions from – Mathematical Aptitude, Logical Reasoning, Computer Fundamentals, and Computer Programming).
Working professionals who meet the prerequisites listed above may also enroll in the course.
Duration and Venue
Six months are spent on the course. Beginning in February 2023, it will run through July 2023. All working days will have evening class times, and some weekends will have special sessions as well
The timing is Monday to Saturday from 05:00 PM to 8:00 PM (3 Hrs.) at the Department of Computer Science, Institute of Science, Banaras Hindu University, Varanasi.
Also read: TCS BPS Hiring Drive– YoP 2021 and 2022 Graduates| Apply by 20th January 2023
Benefits
A great opportunity to do training in India's reputed and famous university
Evaluation & Certification
Both a continuous assessment and an end-of-term test will be used to assess the participants' performance. Assessments of both theoretical and practical skills will be part of the evaluation. To successfully complete the course, a participant must receive the minimum required marks on the evaluations.
A certificate of completion will be given to each participant who successfully completes the training course. Additionally, students may have the choice to participate in NASSCOM evaluations that result in certification.
Course Fee
The Ministry of Electronics and Information Technology, Government of India, supports the program. There will be no cost associated with taking part in this program.
How to apply?
To view the official notification or to apply for BHU Certified Training Program CLICK HERE
Also read: HDFC Free Scholarship 2023 | All College Students Eligible | Online Scholarship 1 Lakh+ Yearly | Apply by 31 Jan 2023