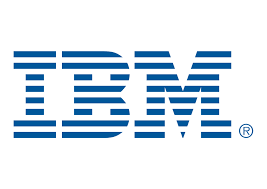 Hey Students! Are you looking for entry-level Internships in order to excel in your career? If yes then today's post is for you as IBM Internships for Students has been launched. Here students can work for IBM as interns on a variety of posts including Software Developer, Information Developer, etc.
To know more details about these Internship opportunities read this post below.
Also Read: Grand Winter Internships Carnival from Internshala: Apply Now
About IBM Internships for Students
IBM's internship programs are an opportunity to learn from the best and develop skills that will make you stand out in today's rapidly-evolving market. If you're ready to do what you love and having a great time doing it, join us.
Also Read: Grand Winter Internships Carnival from Internshala: Apply Now
Internships Opportunities
Information developer
Software Developer
Location for Internships
The Internships are from all across India from cities such as Bangalore, Pune, Kolkata, or the place you live nearby.
Also Read: Zomato Work From Home Internship | Stipend up to 15000 per month: Apply Now
Roles and Responsibilities
For Information Developer:
The role is wide ranging, and you will have the opportunity to develop or hone skills in the following areas:
Content design, authoring principles, and tools for creating high-quality information.
Communication skills in making complex information relevant, useful, and attractive for users.
Project Management in guiding squads to deliver content on time.
IBM product knowledge, as you work hands-on with the products that you document.
The build, test, and delivery processes that turn our source into client-ready output.
Programming and scripting languages that drive flexibility and automation into our work.
Globalization and accessibility.
For Software Developer:
English Fluent (verbal and written)
4+ years in a Linux environment
4+ years of software development experience in Java and Python
Working knowledge of Python, Groovy and shell scripting
Experience with Git version control
Experience with Jira & Confluence
Working knowledge of Gradle & Docker
Experience with continuous integration tooling such as Jenkins/GitLab CI/Travis
Linux system administration experience
Understanding of DevOps concepts
Experience with compliance and security scanning tools.
Also Read: GitHub India Externship Program for Developers | Free Registrations Open for Winter Cohort
Who Can Apply?
For Information Developer:
A passion for communicating effectively. You need to cultivate an understanding of the customer, the technology, and the product to be able to explain or visualize complex concepts clearly and simply.
An interest in technology. You must want to work with the products that you're describing and learn to troubleshoot issues as you try out scenarios and tasks.
Excellent collaboration skills. You need to build effective relationships with a broad set of colleagues in order to receive and present the very best information.
Creativity. You need to identify the best ways of presenting the information. You can also help improve aspects of our process.
Flexibility. You need to prioritize tasks, be able to quickly switch between them, and adjust to changes in the world of content delivery.
For Software Developer
Working knowledge of Ansible
Experience with PostgreSQL administration
VMware vSphere experience
Understanding of rpm and rpmbuild
Understand the concept of Infrastructure as Code
Understanding of IP networking
Experience with AWS, Google, Azure, IBM Cloud
Experience with Open Shift
Also Read: Software Engineer Internship Opportunity 2022 by Google India: Apply Now
How to Apply for IBM Internships for Students?
To Apply for this CLICK HERE.