Hello Learner, this post is to inform you about that NIDM (NATIONAL INSTITUTE OF DISASTER MANAGEMENT) is Offering various Free Online Training & Free Courses on their official platform. If you complete & attend these webinars & Online Courses, you will get a Free Verified certificate from the platform.
About Platform –
NIDM in collaboration with C-DAC launched e-learning self study programme on disaster management for general public as well as government officials and other stakeholders who have role and responsibility of managing disasters.
These self study programmes on disaster management could be accessed by anyone from anywhere in the world as per user's convenience in flexi time free of cost.
Also Read: Free Amazon Swags For Students | AWS 2- Days OS Tech Conf | Free Amazon T- Shirts | Learn New Skills
Courses Fee –
There is no course fee for attending this webinars & Free Training Courses.
Who can Participate –
All students from anywhere in the world are welcome to attend!
Undergraduate Student of Any College With Any Degree.
Postgraduate Student of Any College With Any Degree.
Anyone Who wants to learn new skills.
Certification –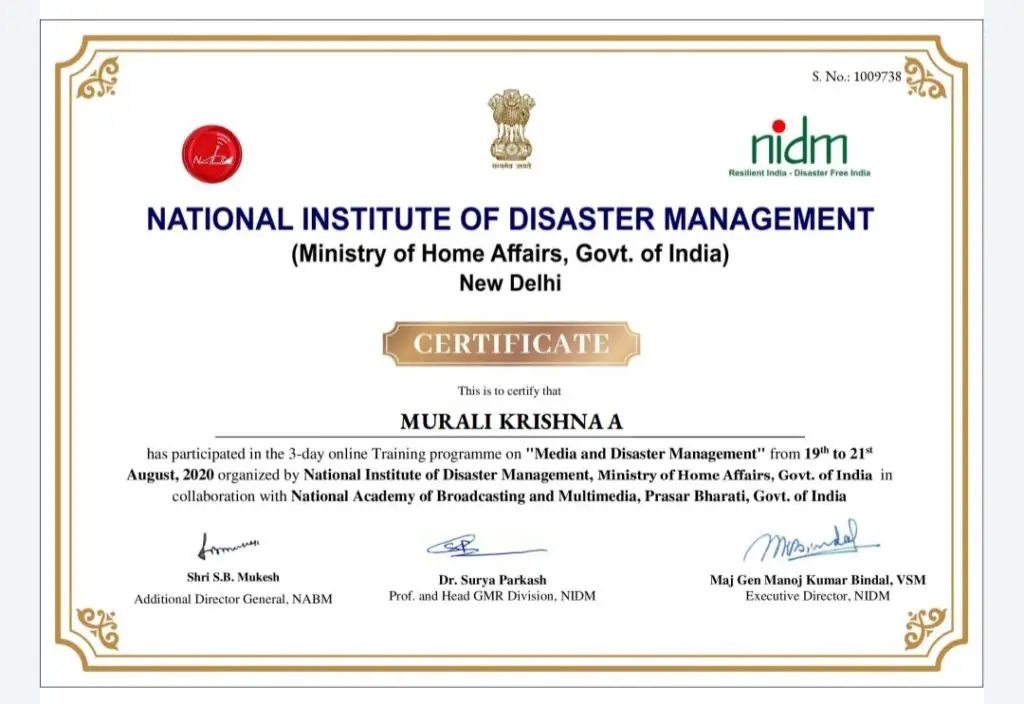 Working Professionals and Students will get a Free Certificate after the course/training completion.
Also Read: Linkedin Launched 2 Free Certification Course | Linkedin Learning Free Courses Without any Subscription/ Purchase.
How To Apply?
To Apply for the NIDM Free Courses & Trainings, Click HERE