Hello folks! In placement drive of every company, there is aptitude test which is compulsory to clear in order to proceed for next round so if you are facing difficulties in solving aptitude question then we have a solution for it as Coding Ninjas has launched aptitude test with free access to MAANG Test Series for doing preparation of placement without taking any fees for registration hence stay connected with us till the post is over to know more detail about this drive.
Also read: Google Launched Winter Internship| Software Engineering Intern Winter 2023| Paid Internship for College Students
About Coding Ninjas
Coding Ninjas is a place that trains passionate people in various technologies. Our core programs are intensive, immersive training that transforms people into outstanding developers. The training is provided by expert faculties who have graduated from esteemed Universities such as Stanford, IITs and IITs. They have valuable teaching experience and extensive knowledge which they share with students to guide them in becoming a great programmer or a developer.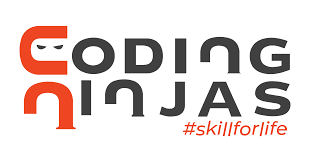 Test format of Coding Ninjas Placement Preparation Drive
Time: 60 Mins
Number of Questions: 30
Type of Questions: Aptitude
Benefits of Coding Ninjas Placement Preparation Drive
Free access to MAANG Test Series.
Coding Ninjas Goodies worth INR 2000/-
Industrial Training Certificate.
With a chance to get a 100% Scholarship on all courses (yes, it means no fee for learning) and assurance of a minimum 10% Scholarship.
Registration fees for this drive are free.
About MAANG Test Series
In this series, you have an opportunity to get set of dsa and aptitude related question asked by top companies during their placement drive.
How to apply?
To apply for Free Coding Ninjas Placement Preparation Drive CLICK HERE
Also read: Delhi govt Launched Free Spoken English course | Free Certificate by Cambridge University: Arvind Kejriwal