Hey, there college students! If you're like most people, your smartphone is probably glued to your hand for most of the day. But did you know that your phone can do more than just send texts and scroll through social media? There are countless apps out there that can make your life as a student easier and more organized. Here are 9 Essential smartphone apps for every college student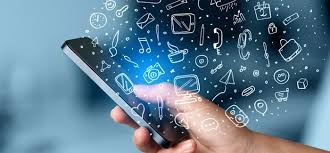 9 Essential Smartphone Apps
Also, Read: PwC Summer Internship Program | 2023
1. Note-taking app – Evernote or Google Keep
Registrar smartphone apps are non-negotiable when it comes to streamlining student organizations. This helps students keep track of their ideas, assignments, and schedules.
Evernote allows users to take notes in various formats such as text, images, and audio recordings. Students can also organize their notes into different notebooks and labels so they can quickly find what they need. A bonus feature is that when you create an account, it syncs across all your devices, making it a great app for students who are always overflowing with assignments. Google Keep is clear, simple, easy to use, and powered by Google. You can access it from any device with your Google account and sync events to your calendar. You can customize the appearance of your app and it's very easy to categorize notes, be it screenshots, images, or a simple shopping list.
You can use the smartphone application that best suits your needs.
edX is an online skill-learning smartphone app developed by Harvard University to help students around the world learn the things they want or develop skills their colleges cannot offer. Whether computer science or design – the selection of study areas and courses is huge.
Anyone can enroll in courses for free, but to get a proper certificate students have to pay a small amount, which is definitely not a deal breaker.
3. Grammarly
Grammarly is a tool that helps students improve their writing. It provides instant grammar and spell checks, as well as style and comprehension recommendations. It also offers a plagiarism checker, making it a valuable tool for those who need to write articles and essays.
A student who is writing their term paper or thesis at the last minute can save time by using Grammarly. The app also provides an idea of ​​the tone of the text you write to help you in your assessment. It's also available as a Chrome extension for your email and tasks
4. Duolingo
The world is expanding and connected at an unimaginable speed, and everyone is doing their best to achieve their goals. In this scenario, Duolingo is best suited for ambitious learners who want to learn an international language. Many foreign countries prefer students who speak multiple languages. This app is an excellent choice to improve your language skills.
Duolingo has a highly interactive gamified interface that helps students read, write, speak, and listen. Very useful to learn more than 30 international languages ​​like French, German, Spanish, etc.
Course Joiner is an education app, where you get many paid courses with certificates for free including Udemy, Coursera and Google. After enhancing your skills through Free course, you can also enrol for Paid internship and Free Online workshops. After enrollment in the courses, you have access to lifetime for videos. It is the platform that is free for everyone and anyone can increase their skills in their particular field.
6. Adobe scan
Adobe Scan is a smartphone PDF scanner application that uses the camera to scan and save documents and images. This is a very useful app for students who need to scan documents from time to time and can save a lot of time and money.
Think of all the times you had to rush to the nearest copier just because your professor wanted to scan and send in a paper. Only one Adobe account is required for this application and data is synced to Adobe Cloud.
7. MyFitnessPal
Students can track food intake and exercise with health and fitness smartphone apps, and one of the best of these is MyFitnessPal. It features a barcode scanner for convenient check-in and a large database of food and nutritional information.
Plus, MyFitnessPal syncs with other fitness apps like Fitbit and Apple Health, so you can track all aspects of your health in one place.
8. Video conferencing app – Google Meet or Zoom
Each student must install a video conferencing application on their smartphone. When the world is hit by a pandemic, he adapts to work in virtual mode. Think about it, if you want to attend a professor's course from Italy or skills upgrading workshop in Japan, this app is for you.
You can choose to download any of the above apps which is suitable for you.
Also, Read: DGFT Summer Internship Program Stipend 10K | 2023
Before you write this as a social media app, please wait a moment. It is a social network for job advertisers and job seekers. For a college student, finding a job after graduation is a stressful thing and LinkedIn does a great job of mitigating that a bit.
A student can develop their networks, research trends, and skills requirements in the field, and prepare themselves for the challenges of the world outside of college.