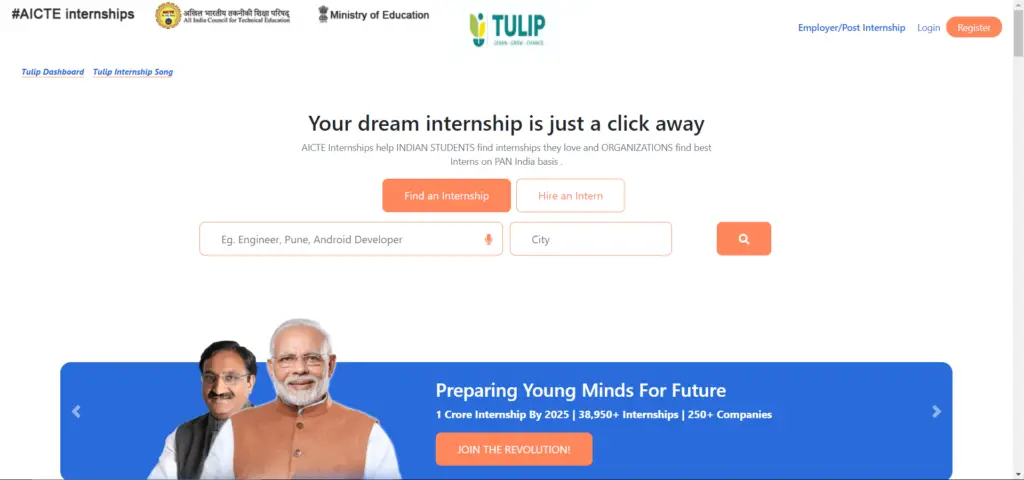 Are you someone who is looking for internship opportunities in your State? If the answer is "Yes" then your wait is over as AICTE (All India Council of Technical Education) has brought internships of Approved companies in this 2021 summer season.
Interested People can have a look at details mentioned below.
Also Read: Internship in District Administrator | Free Government Internship for Students | Free Courses Online
AICTE is an Internship portal in which students can put forward their skills and desires to get internships in reputed companies. Here the selected intern's profile and availability are only validated by their respective colleges before they join or acknowledge the offer.
3 Types of Approved Internships on AICTE Internship Portal 2021
1. User Engagement Internship By Whitehat Company
WhiteHat Education Technology Private Limited is looking for interns who can help them in calling potential customers and building relationships Follow up on existing prospects and identify new potential prospects Carrying out product demonstration.
Perks:
Certificate Incentives up to 12000 every month PPO (Pre Placement offer) after 3 months to top performers (Full-time opportunity)
Who can Apply
Only those candidates can apply who:
2nd or 3rd year engineering students who are willing to learn and explore the information security stream?
Must have a laptop and Internet facility
Excellent communication in English and Hindi
are available for a duration of 3 months
Also Read: Private: NGO's, Government Internships | 5000+ Work From Home Internships | Covid-19 Youth Internship
2. Tulip Internships by Indian Government
AICTE with association with NEAT team, is giving a wonderful opportunity to students from all over the country with any academic background in finding their dream internship. Through their internship portal, where more than 300 certified and authentic companies including your dream company, regularly keep posting their requirements for interns.
Who can Apply?
Only those candidates can apply who:
are from Degree
are available for the duration of 3 Months
have relevant skills and interests
Also Read: Internship in Ministry of India | DigiLocker Work From Home Internship
3. Cyber Security Internship by CISCO
As an ongoing effort to set skilling as a national priority and transform India into a digital talent hub, CISCO, AICTE, and NASSCOM FutureSkills PRIME are launching a virtual internship program to provide 20,000 virtual internships in cybersecurity through Cisco Networking Academy program. This unique collaboration between industry and the government will help build a pool of skilled talent significant for future jobs relevant in the industry.
Who can apply?
Only those candidates can apply who:
are from B.Tech. / B.E.
and specialisation from Any
are available for duration of 2 Months
have relevant skills and interests
How to Register for Internships on AICTE Internship Portal 2021