Hello everyone! A fantastic opportunity for everyone as IIT Bombay is back with IIT Bombay provide internship opportunities related to fields of engineering as well as other fields-related internship opportunities so remains with us until the end of the post to know more about this special awards.
Also read: Amazon Hiring Drive | Virtual Customer Service – Work From Home | Jobs for 12th Pass
About IIT Bombay
The Indian Institute of Technology Bombay is a public research university and technical institute in Powai, Mumbai, Maharashtra, India. IIT Bombay was founded in 1958. In 1961, the Parliament decreed IITs as Institutes of National Importance. In 2022 NIRF placed IIT Bombay as the third-best institution in India.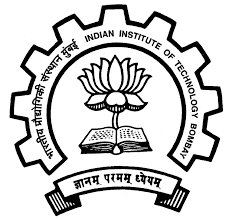 Also read: Google Launched Winter Internship| Software Engineering Intern Winter 2023| Paid Internship for College Students
Eligibility Criteria for IIT Bombay Internships
Only those candidates can apply who:
1. are available for the work from home job/internship
2. can start the work from home job/internship between 11th Jan'23 and 15th Feb'23
3. are available for duration of 3 months
4. have relevant skills and interests
* Women wanting to start/restart their career can also apply.
Requirements:
1. Good communication and time management skills
2. A team player with the ability to manage workload with minimal supervision
3. Creative mind and a keen eye for aesthetics and details
4. Ability to work methodically and meet deadlines
5. Prior experience as a digital content creator and familiarity with Indian knowledge systems will be advantageous
How to apply?
To apply for IIT Bombay Internships, CLICK HERE
To Apply for IIT Bombay Video Editing Internship, CLICK HERE
To Apply for IIT Bombay Mechanical Engineering Internship, CLICK HERE
To Apply for IIT Bombay Electronics Engineering Internship, CLICK HERE
To Apply for IIT Bombay Digital Content Creation Internship, CLICK HERE
To Apply for IIT Bombay Software Project Management Internship, CLICK HERE
Also read: HDFC Free Scholarship 2023 | All College Students Eligible | Online Scholarship 1 Lakh+ Yearly | Apply by 31 Jan 2023