If you are a tech or non-tech student and you want to learn skills like machine learning, and cloud, then this is a great opportunity for you because Infosys and Coursera together have come up with new courses and you can get free certificates by learning those courses. . So let us see which course it is and which stream students can pursue that course.
Read More Amazon Hiring Drive | Seller Partner Support – Delhi(WFH) | Jobs for Graduate | Work From Home
About the Infosys
Infosys Limited is an Indian multinational information technology company that provides business consulting, information technology, and outsourcing services. The company was founded in Pune and is headquartered in Bangalore. Infosys is the second-largest Indian IT company, after Tata Consultancy Services, by 2020 revenue figures, and the 602nd largest public company in the world, according to the Forbes Global 2000 ranking.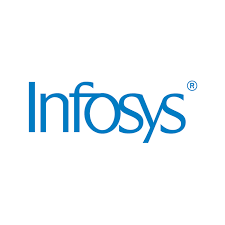 On 24 August 2021, Infosys became the fourth Indian company to reach $100 billion in market capitalization
Free Specaliations D
If you have an engineering background or are interested in studying technology, you may choose a technical specialization.
Non-technology specializations are soft skills courses and can be chosen by any learner.
It takes at least 2 months to complete either of these courses. Therefore, each student can only choose one course. The last date to complete the course is 31 March 2023.
Please refer to the attached Excel spreadsheet for details of each specialization
Non-Tech Student Courses And Name
Professional Skills for the Workplace.
Course Description
This specialization is designed for early career professionals and organizations looking to enhance the interpersonal skills of their employees, customers, and clients. Over four courses, you'll explore the use of emotional and social intelligence, practice problem-solving formulas, cultivate a growth mindset, and build skills related to adaptability and resilience in an ever-changing environment.
Tech Student Courses
Course Name And Description
Machine Learning Rock Star – the End-to-End Practice
"The Complete Guide to Up and Running ML.
This comprehensive machine-learning curriculum is accessible to business-level learners, but also essential to engineers. It includes the latest techniques and best practices from the business side."
2. Reinforcement Learning
"The Learning Concept of Teacher Strengthening.
Implement the complete RL solution and find out how
to apply AI tools to solve real-world problems."
3. Internet of Things and AI Cloud
This specialization involves developing products and services for the Internet of Things (IoT) – including sensing, actuation, processing, and communication devices – to help you develop skills and experience that can be used in designing new systems. The specialization has a theory and laboratory section.
Read More Amazon Hiring Drive | Virtual Customer Service – Work From Home | Jobs for 12th Pass
How to Apply?
If you are interested in one of these specializations, click the button below and fill out the form providing the required information. The last day of submitting forms is January 27, 2023.
Click and fill in the form by Clicking Here