Hello everyone! If you want to attend virtual classes in python from big companies experts like Infosys then we have an update for you as Infosys Certified CodersZen – The Python Series with Data Science Applications Event is launched to provide live classes of python in 14 sessions virtually so stay with us to know more about this event.
Also read: IISER Bhopal Summer Internship Program 2023| Free Govt Certified Internship| Apply by April 16
About Infosys Springboard
In India, Infosys Springboard provides access to an online platform for kids from sixth grade to lifelong learners. As part of Infosys' CSR pledge to equip 10 million or more individuals with digital skills by 2025, a whole variety of courses developed in conjunction with top-tier digital educators like Coursera and Harvard Business Publishing are freely accessible. Infosys Springboard was developed using the company's forty years of aggregate expertise and substantial student competency development. It complies with India's 2020 National Education Policy, as well.
Also read: IIT Madras Summer Fellowship Program | Get a stipend of Rs.6000/- per month| Free IIT Certified Internship| Apply by 31 March
Info about Infosys Certified CodersZen Event
This event is launched to provide an opportunity to learn the fundamentals of Python and how it is used in data science In just 14 lessons.
Eligibility Criteria
Anyone who wants to learn can participate in this event
Also read: Elearnmarkets Free Certified Course | Technical Analysis Made Course | Apply Now
Date & Time of Event
This event will happen daily from 04 Apr 2023 – 19 May 2023 from 4 pm to 5pn
Benefits
A Candidate receives a certificate after completion of the event.
Also read: Colgate's Keep India Smiling Foundational Scholarship & Mentorship Programme| Apply by 31 March 2023
Sample Certificate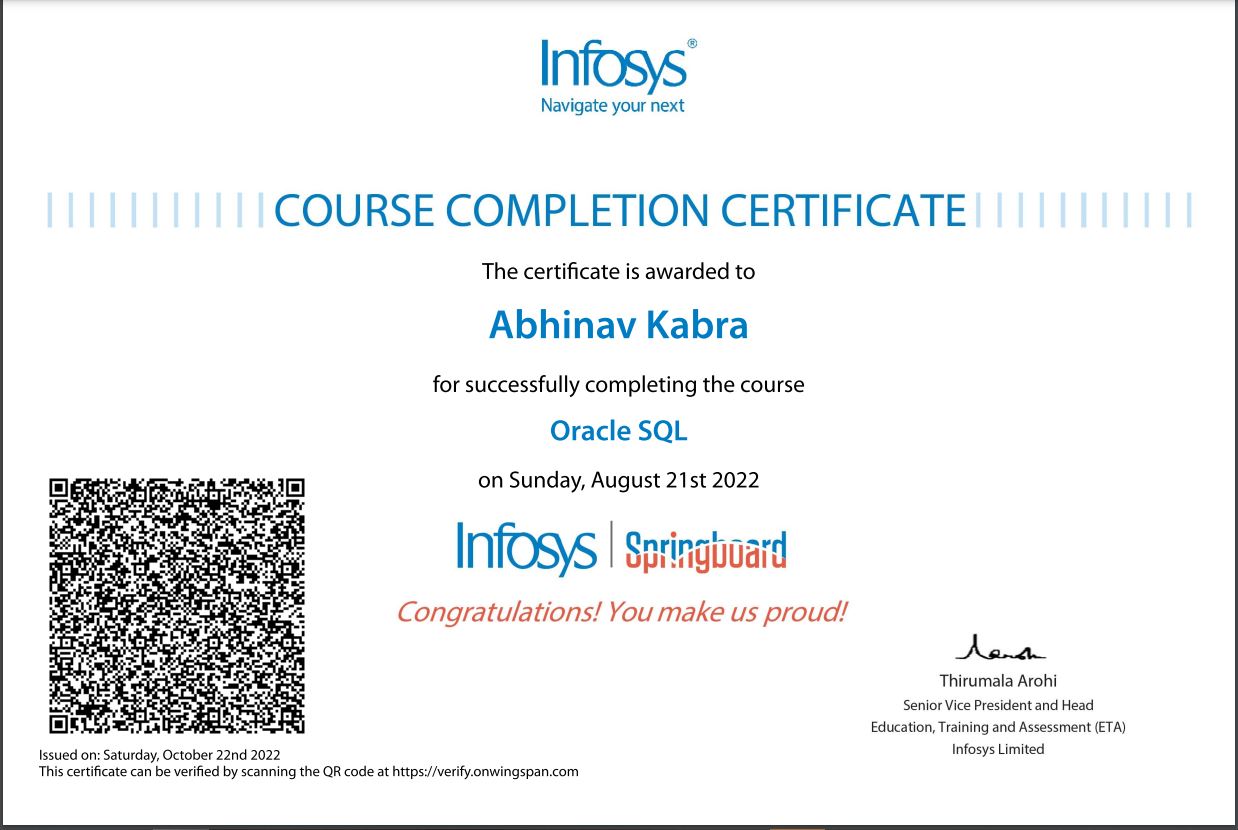 How to apply?
Click on the below button for applying to Infosys Certified CodersZen Event
Also read: AICTE & GOOGLE Virtual Internship Program| Android application development in Kotlin Internship| Free Google Certified Internship| Apply by 31 March 2023