The Indian Space Research Organisation ISRO free online course on Machine Learning Applications in Urban Studies. This course is aimed at providing students, researchers, and professionals with an in-depth understanding of the applications of machine learning in urban studies.
Also, Read: 3 Free Alternatives to Microsoft Excel Save Money and Boost Productivity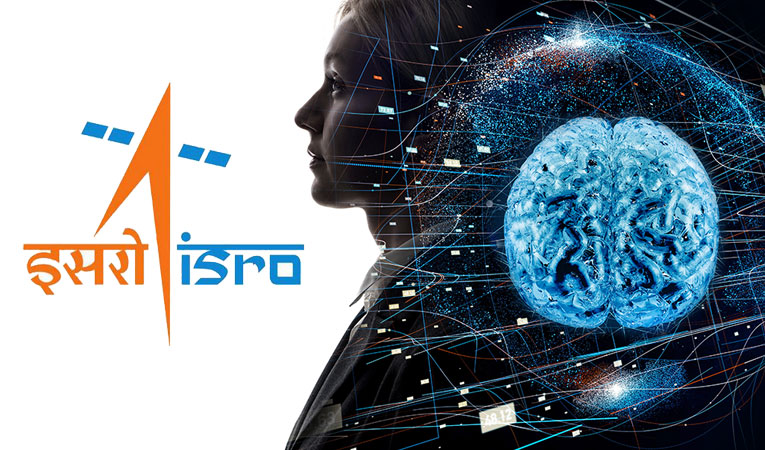 Table of Contents
About the ISRO
The Indian Space Research Organization is India's national space agency based in Bangalore, Karnataka. Operating under the Department of Space (DOS), ISRO is India's lead agency for tasks related to space applications, space exploration and related technology development. It is one of six national space agencies worldwide, capable of carrying out extensive launches, deploying cryogenic engines, launching deep space missions, and operating a large fleet of artificial satellites.
About the IIRS
Indian Institute of Remote Sensing (IIRS) at Indian Space Research Organization (ISRO), Department of Space, Government. of India is a leading training and educational institution established to educate educated professionals in Remote Sensing, Geospatial Technology, and GNSS for Natural Resources, Environment, and Disaster Management. Founded in 1966, formerly known as the Indian Institute of Photo Interpretation (IPI), the institute is proud to be the first of its kind in all of Southeast Asia. While advancing its core capacity-building efforts in the user community through entry-level training, the Institute has expanded its capabilities and developed a variety of training and educational programs tailored to meet the needs of diverse audiences. recent graduates for politicians, including science. The IRS also runs e-learning programs in remote sensing and geospatial sciences
About the course
Also, Read: Top 5 Ways to Earn Money Through Cloud Computing
The program is sponsored by the Indian Space Research Organization (ISRO), the Ministry of Space, and the Government of India.
Course Funding machine learning techniques have gained immense popularity in recent years due to their ability to learn patterns and make predictions from large data sets. This has led to the development of many applications in various fields. In urban research, machine learning techniques can be used to solve a variety of problems. One of the most important uses of the machine
Urban science education is LULC mapping. By analyzing satellite imagery using machine learning algorithms, it is possible to identify and map different types of land use and land cover such as vegetation, bodies of water, and built-up areas. Another useful application of machine learning in urban research is the extraction of building footprints. Machine learning algorithms can accurately identify and map building footprints, useful for tasks such as urban planning and disaster management. Similarly, machine learning can also be used for green space extraction, where it can identify and map green spaces such as parks, forests, and gardens that are important for urban sustainability and public health. Additionally, machine learning techniques can be used to model urban growth and map slums. With the rapid expansion of urban areas and the increasing number of people living in slums, it is important to understand the dynamics of urban growth and identify areas that require urgent attention.
Urban and Regional Studies Department
The Urban and Regional Studies Division (URSD), formerly known as the Settlement Analysis Group (since established in 1983 in collaboration with ITC, Netherlands), is involved in capacity-building activities for sustainable development in urban areas. Since 1968, more than 800 professionals have been trained in various campus courses and more than 17,000 professionals through the IIRS outreach program in urban and regional studies, namely M.Tech. and P.G. Diploma courses (IIRS and CSSTEAP) and AMRUT, as well as tailor-made customized courses for various government departments and consumer departments such as HUDCO, NCRPB, TCPO, etc. Under the NNRMS program, a large number of university lecturers have been trained in geospatial applications in urban and regional studies.
Also, Read: Reliance Jio Jobs 2023| Especially for 12th Pass Students | Work-From-Home-Jobs | Apply Now
The Objective of the Course
The overall goal of this distance learning course is to sensitize users, researchers, urban planners and professionals to the concept of machine learning for urban studies. This course aims to disseminate knowledge and practical application of machine learning techniques in the field of urban research. Participants will gain a better understanding of how machine learning can be used in urban studies and help address urban challenges
Curriculum
The following topics are covered in this course
• Overview of AI/ML techniques
• ML/DL for feature extraction
• ML/DL for city modeling
curriculum
That's why we invite you to visit this week's online "Applying Machine Learning to Urban Environments" course. Studies". The course is scheduled for 05-09 June.
This course will consist of five lectures (one each tag) and cover a wide range of machine applications Education and training in urban science.
Candidates wishing to take the course must be a senior undergraduate or graduate student (annually). Central/state government technical/scientific/faculty/research staff at universities/institutions in urban and territorial planning, geoinformatics, civil engineering, architecture, and modeling can also apply for this course.
Important Dates
For more information, see the "Course Application/Registration" section.
Registration process details.
• Deadline for receiving online applications
Course on June 2, 2023, until 17.00
• The course will take place online from 5 to 9 June.
2023 via the IIRS Class platform Click Here
Also, Read: Pros and Cons of Google Bard
Study funding
This program is sponsored by the Indian Space Research Organization (ISRO), Ministry of Space, Indian government.
Certificate submission
All participants receive a certificate Participation is based on an attendance rate of 70% during online lessons.
Also, Read: Google Bard Vs ChatGPT What is the Difference?
How To Apply for ISRO Course Registration
Course updates and other details will be available on the URL- Click Here
To participate in this course, interested organizations/universities/departments/institutes have to identify a coordinator at their end. The identified coordinator will register online their Institute as a nodal center on the IIRS website Then Click Here
All the participants have to register online through the registration page and then Click Here by selecting their organization as a nodal center.