Ernst and Young Business Consulting Summer Internship 2023: A Great Opportunity for Students
Are you a student looking for a summer internship program in business consulting? Look no further than the Ernst and Young Business Consulting Internship This program is a great opportunity for students to gain valuable experience in the professional services industry and develop their skills in a real-world setting.
Also,Read : Ernst and Young (EY) Summer Internship | 2023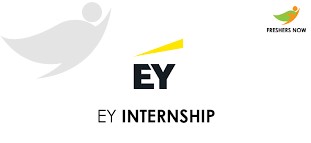 About the Ernst and Young
Ernst & Young Global Limited, trading as EY, is a multinational professional services partnership headquartered in London, United Kingdom. EY is one of the world's largest professional services networks. Together with Deloitte, KPMG and PricewaterhouseCoopers (PwC), it is one of the big four audit firms. It primarily provides auditing (including financial auditing), tax, advisory and advisory services to its clients. Like many large accounting firms in recent years,
Eligibility Criteria In Business Consulting Summer Internship | 2023
Candidate should have Graduates in B.Com (H), Eco (H).
No Prior experience required
Role and Responsibility In Business Consulting Summer Internship | 2023
Constantly striving to exceed client and team expectations, you take on increasingly complex tasks.
Conduct research and prepare client presentations, information memoranda, and thought leadership documents.
Contribute to consulting engagements as a team member – deliver high quality results within set deadlines.
Participate in the L&D program and demonstrate your knowledge of consulting methodologies and consulting attributes.
Stay abreast of developments in IT and related business and assist team leads/managers in setting up customer tests.
Industry focus (basic understanding of industry, trends, issues/challenges, and key players) based on industry grouping order.
Take initiative and participate in company social events and team events.
Skills and qualities for success In Business Consulting Summer Internship | 2023
Strong analytical / numerical skills
Mastering MS Word, Excel, Power Point
Resilience and adherence to schedules
Preferred Skills
Strong communication, facilitation, relationship building, presentation and negotiation skills.
Be highly flexible, adaptable and creative.
Comfortable interaction with executives (in the company and in the customer)
About the Opportunity
You will be responsible for carrying out client-related mandates under the supervision of senior staff. You must certify that the work submitted is of high quality. You will be involved in supporting staff and senior managers in the development of new methodologies and other related internal initiatives.
Also ,Read : Ernst and Young (EY) Summer Internship | 2023
How To Apply ?
Interested Candidate can apply for this Internship
Official Website Link Click Here