Hello folks! Big update for everyone as Elearnmarkets has back with the course which is helpful for everyone who wants to know about various govt schemes through their newly launched course Govt Financial Schemes so stay connected to know more details about this course until the end of the post.
Also read: DDC Delhi Paid Internship Program | Stipend 25k Per Month | Apply by 11th July
About Elearnmarkets
Elearnmarkets is an online financial market training platform.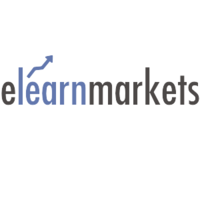 About this Elearnmarkets Certified Course
The current Government of India has announced a number of financial inclusion schemes such as Pradhan Mantri Jeevan Jyoti Yojana, Pradhan Mantri Suraksha Yojana, and Atal Pension Yojana, National Pension Scheme, and Gold Monetisation Schemes to make paper gold more attractive.
This free course has been developed with the objective of spreading knowledge about various Government Financial Schemes.
Read More: Coursera & Standford University Free Machine Learning Specialization Course
Objective of this course
This program will help the learners to:
Gain Knowledge of various Government of Indian Financial Schemes and Gold Monetisation Schemes.
Get an understanding of the pros and cons of each of the Schemes so as to make proper investment decisions.
Topics Covered
Course enrollers will get to learn about the following govt schemes:-
Pradhan Mantri Jeevan Jyoti Beema Yojana
Pradhan Mantri Suraksha Bima Yojana
Atal Pension Yojana
Atal Pension Yojana(APY) Pros and Cons
Features of Sovereign Gold Bonds
Gold Monetisation Schemes
NPS(National Pension Scheme)
Pradhan Mantri Garib Kalyan Yojana(PMGKY)
Read More: Digilocker, Gov. of India Internships | Multiple Position | Government Certificate
Benefits of this course
You can understand these schemes in detail for your Competitive Exams and Group Discussion
You can invest in these schemes by knowing their pros and cons
To spread the message about these schemes to maximum citizens of India as they are beneficial for them
There will be a course completion certificate after successful completion of the course.
How to apply?
To apply for the Elearnmarkets Certified Course Govt Financial Schemes CLICK HERE
Also read: Sony Data Science Intern Internship Opportunity| Apply Now