Facebook aka Meta has a very good certification program for students and working professionals to learn and upskill themselves. The name of the certificate was Facebook BluePrint Certification but now its name is Meta BluePrint Certification. The best part is these courses are free and anyone can apply for this course. So in this post, we are talking about how you can upskill yourself with Meta BluePrint Free Certification Courses.
Just stay hooked onto the post to get the complete information regarding these free courses from Meta.
Also Read: Internshala Student Partner 28: Apply by 18th Mar 2022
About Meta BluePrint Free Certification Courses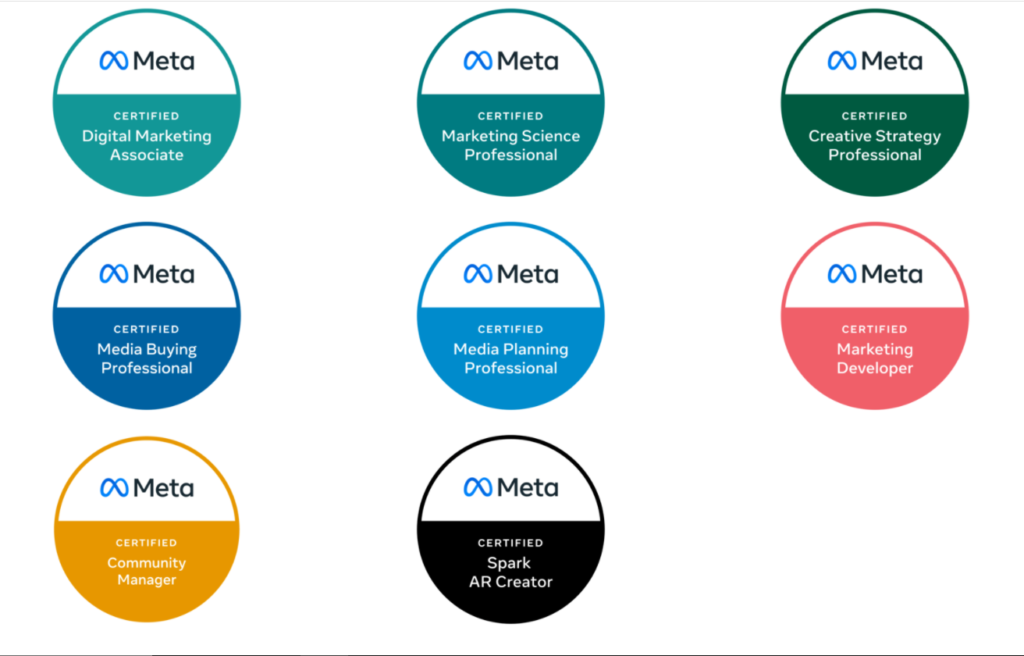 Meta certification recognizes advanced-level proficiency with Meta's family of apps and services. These courses range in a variety of forms like digital marketing, creative strategy, media buying, development, etc.
So to upskill yourself, there are a variety of domains available for Meta.
Also Read: UpGrad Data Science Courses Free with Certificate in 15+ Courses
Courses Offered
The courses are divided into 3 different categories based on the skill of the person.
1. Associate:
100-101: Meta Certified Digital Marketing Associate: You can use these curated lessons to prepare for the 100-101 Facebook Certified Digital Marketing Associate exam. They are organized by topic and weight to signify how much of the exam is focused on each subject.
600-101: Meta Certified Community Manager: This program features courses to help community managers build and grow their online communities.
Also Read: IIT Delhi Campus Ambassador program at TRYST | Get Exclusive Swags and Vouchers
2. Professional
400-101: Meta Certified Media Planning Professional: The Media Planning path provides advertisers with needed guidance for communicating with clients and planning campaigns on Facebook's platforms. These courses give a high-level view of how Facebook can fit into your media mix and direction on planning campaigns to meet.
410-101: Meta Certified Media Buying Professional: The Media Buying Live path provides advertisers advanced strategies to integrate the elements of ad creation to further optimize their campaigns in Ads Manager and Business Manager.
Also Read: Edureka AWS Course For Beginners | Free Certificate | Learn AWS for Free
3. Developer
PROFESSIONAL · 500-101 Meta Certified Marketing Developer: The Marketing Developer learning path prepares learners for the Marketing Developer certification exam and coding exercise. This track prepares learners to administrate Business Manager, install and troubleshoot the pixel, implement advanced matching, and create catalogs for dynamic ads.
Also Read: AWS re/Start program: Free Cloud Computing Dual Certification Courses Partnership with Tech Mahindra
Is Meta Provide Free Certificate?
Yes, you will receive a free verified certificate from Facebook when you pass the certification exam.
Note: These courses are in form of articles and guides and not video lectures.
Also Read: Bharati Vidyapeeth University 4 Free Webinars With Free Certificate
How to Apply for Meta BluePrint Free Certification Courses?
To apply for these courses CLICK HERE.
Also Read: Code Kaze India's Largest Coding Competition from Coding Ninjas