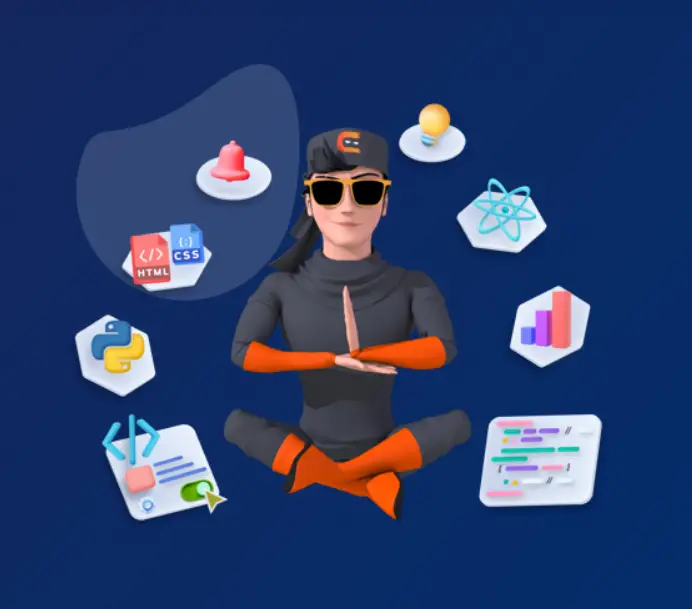 Hey Learners! Today we are back again with another opportunity for you guys. So, Ninja Entrepreneur Programme from Coding Ninjas has been launched where students can work part-time for Coding Ninjas. This program is prepared for students who want to Earn a good-part time in their college life. Coding Ninjas also promises that this will prepare students for your successful corporate journey ahead.
So without any further delay let's start with what is this programme all about.
Also Read: 3 Levels Learn to Earn Cloud Security Challenge 2022 | Free Swags from Google
About Ninja Entrepreneur Programme from Coding Ninjas
Ninja Entrepreneur is a well-curated program designed to inculcate Entrepreneurial skills in you. You will have a sure-shot chance to excel in team building, event management, community outreach and this would help give you more confidence. It would also help you build an influential personality that will make you shine in your professional career.
Also Read: Want 7-Days Online Internship? Check Internshala Internship Resolution 2022
Eligibility Criteria
Coding Ninjas have made it clear that –
Engineering, BCA/MCA students can apply.
Active involvement in college activities.
Also Read: Amazon Wow Internship in 2022 – Software Development Engineer Intern: Apply Now
Benefits/ Perks
Amplify your social impact.
Bring together your peers to aid learning and assimilation of new skills.
Be a part of the largest tech community today and stand out from the crowd.
Get Prestigious Certificates from Coding Ninjas.
Also Read: Microsoft Free Cyber Security Certification Courses launched for Indian Students: Apply by 17th-18th Jan 2022
Roles and Responsibilities
Participate in cool tasks each week, win amazing rewards, and have fun while doing so.​
Be the campus brand ambassador for Coding Ninjas in your campus and the single POC between us and your college.
Dole out exclusive discounts and get cool incentives on CN course purchases through referrals.​
Introduce our online learning platform CodeStudio to students and help them prepare for and ace interviews like a pro.​
Host Webinars/Hackathons, organize freshmen inductions and get sponsorship for competitions in your college, and get rewards from us for the same.​
Help us reach out to communities/ clubs/ faculties in your college and aid in community learning.
Also Read: Microsoft Free Cyber Security Certification Courses launched for Indian Students: Apply by 20th-21st Jan 2022
Career Benefits
Be The Face Of Coding Ninjas: Establish our brand presence on your campus with your own unique and creative ideas.
Learning And Development​: Become an industry-ready professional.
Leadership Skills & Network: "Leaders are not born, they are made" … and that is what this program is all about.
Guidance And Mentorship​: The best of industry professionals will be by your side throughout.
Get Sponsorships For Your College: ​Organize events, become popular in college, and let all your juniors look up to you.
Social Media Internship Opportunity: ​Get an additional certificate by being a part of our Quora Army.
Also Read: Microsoft Free Cyber Security Certification Courses launched for Indian Students: Apply by 27th-28th Jan 2022
How to Apply for Ninja Entrepreneur Programme from Coding Ninjas
Steps for Registration Process:
Step1: Online Registration
Step2: Application Shortlisting
Step3: Phone/Zoom Interview
Step4: Get Your Offer Letter
Step5: Induction Session
Step6: Good To Go!
Registration Link – CLICK HERE
Also Read: Vidyasaarthi Scholarship 2022: Anyone Can Apply