Wipro School for IT Infrastructure Management Program 2022-23 is inviting applications for eligible students. This is a program that is specifically designed for students who are diploma holders of a variety of degrees.
To know more about the program read the post down below.
Also Read: CBI Associate Legal Assistant Apprenticeship | Stipend Rs.7K-15K | Apply Now
About Wipro School for IT Infrastructure Management Program
Wipro Technologies, in line with its innovative culture, has started a pioneering model in the field of higher education through SIM – School for IT Infrastructure Management.
SIM program provides opportunities for Diploma holders to obtain B. Tech in Information Systems from a University accorded "Institute of Eminence" (IoE) status by the Government of India while you work as a full-time employee with Wipro.  B. Tech Degree will be from Wipro.
By giving students the right kind of training, both in platform skills and behavioral skills, this program enables Wipro to prepare some of the best Diploma holders to face the challenges of the dynamic Information Technology world.
Also Read: Digital India Internship Scheme NIC 2022 | Free Summer Internship From Government | Apply by 30th April 2022
Eligibility
Qualification
Diploma in Computer Science/ Information Technology/ Electronics/ Telecommunication: 60% and above
Year of Passing: 2020, 2021, 2022
10th Standard: 50% or above
12th Standard: 50% or above
Compensation per annum
First-year stipend: INR 12,400 per month
Second-year stipend: INR 15,488 per month
Third-year stipend: INR 17,553 per month
Fourth-year stipend: INR 19,618 per month
Also Read: TCS Career Enhancement Programme | Free Online Course | Apply Now
Evaluation Process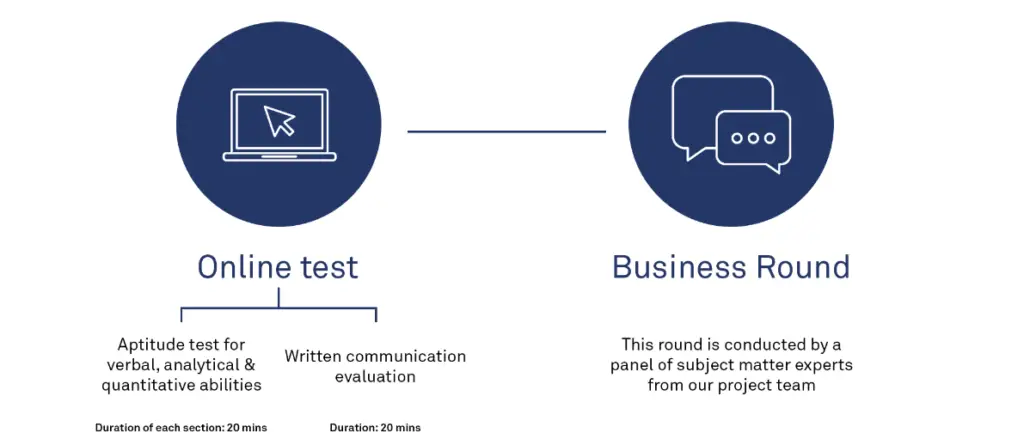 Also Read: Microsoft 2 Day Security Virtual Training Days | Limited Seats | Apply by 28th April 2022
Service Agreement
The agreement period is of 48 months from the date of joining. The candidate will be liable to pay a sum of INR 75,000 on a pro-rata basis if he/she leaves the organization before the completion of 48 months for breaching the service agreement.
Also Read: J.P. Morgan Cybersecurity Virtual Experience Program | Apply Now
Additional criteria
A maximum of 3 years of education gap, if any, is allowed between 10th and graduation.
There should be no caps during graduation. The degree should be completed within 3 years from the start of the course.
Education should be regular full-time in 10th, 12th & graduation recognized by the Central/State Government of India.
Candidates with part-time, correspondence, or distance learning in either 10th or 12th or graduation are not eligible.
There should be a maximum of one backlog till the assessment process. The offer will be subject to all backlogs at the time of offer.
Should be an Indian Citizen or should hold a PIO or OCI card in the event of holding a passport of any other country.
Bhutan and Nepal Nationals need to submit their citizenship certificate.
Candidates who have participated in any selection process held by Wipro in the last three months are not eligible.
Also Read: Top 5 Paid Internship Websites for Students in India | Earn 35k/Month | Summer Online Internships
How to Apply for Wipro School for IT Infrastructure Management Program?
To apply for it CLICK HERE
Also Read: 5 Free Tech Skill Courses on Pluralsight to Upskill in 2022